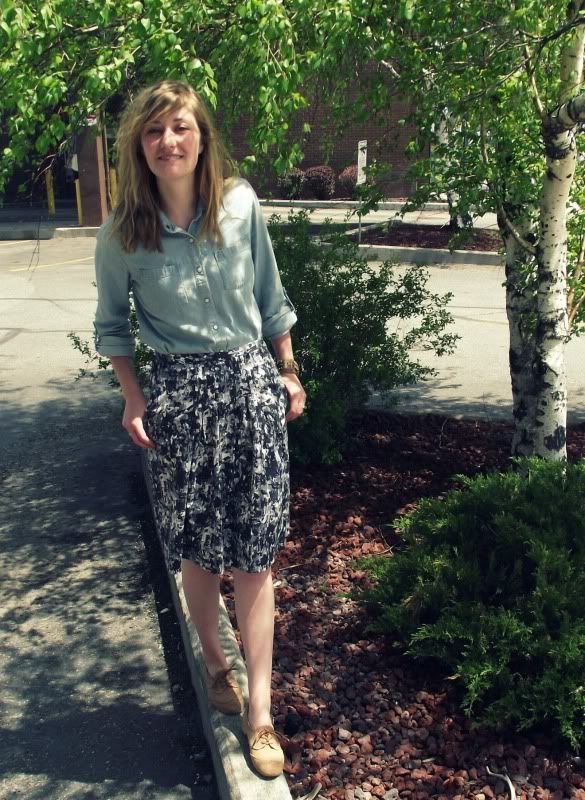 oxfords: ebay; skirt: ny&co; top: target
look how crazytown my hair is!
that's crazytown hair for reals.
honestly, it matches the beginning half of my day...and, really, my week. it hasn't been that great. i've been an overwhelmed, emotional mess and on top of it, some girl felt the need to make me feel like crap in the store today. thank goodness for my mom, who reminds me to "BREATHE" when she answers the phone and i'm crying a little hysterically...and then reminds me that i'm beautiful and brilliant and totally capable of acing my french test. even if those things aren't true, it's so nice to hear it from one of the few people who i know truly sees it in me.
anyways, david and i sat down and had a talk about what we could do to help me out.
it's my last semester, and he keeps encouraging me to,
"sprint to the finish!"
honestly, though, i just haven't felt like it's in me.
we finally devised a plan. time management, full nights of sleep, and giving me breaks from my long days in the store. it kind of sucks admitting that i can't do everything...but it also feels so good to feel like i'm going to stay on top of everything.
also, maybe i found a graduation dress. buuut i wanna know: has anyone out there bought/worn a dress from shabby apple? is it worth the big bucks? i've been coveting
this baby
for, literally, months and i'm thinking i want it to be my grad gift to me.
p.s. this is my own interpretation of
this outfit
, which has been floating around pinterest all week.