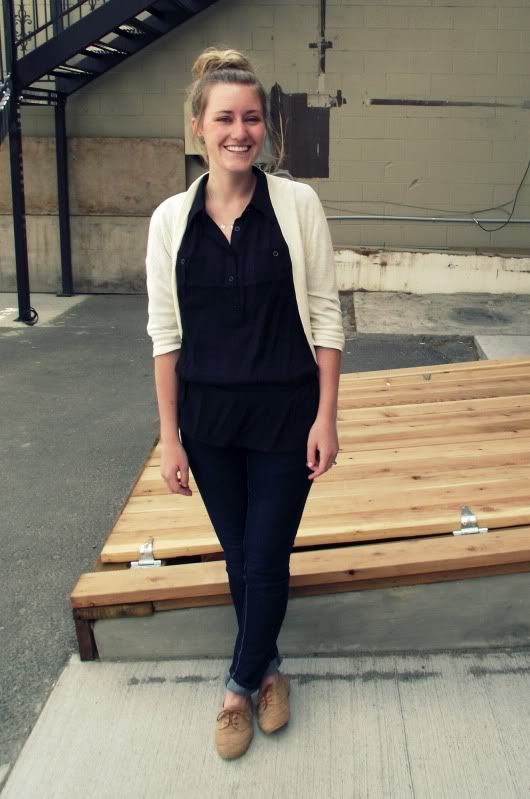 oxfords: ebay; jeans/top: panache; sweater: target
; earrings: farmer's market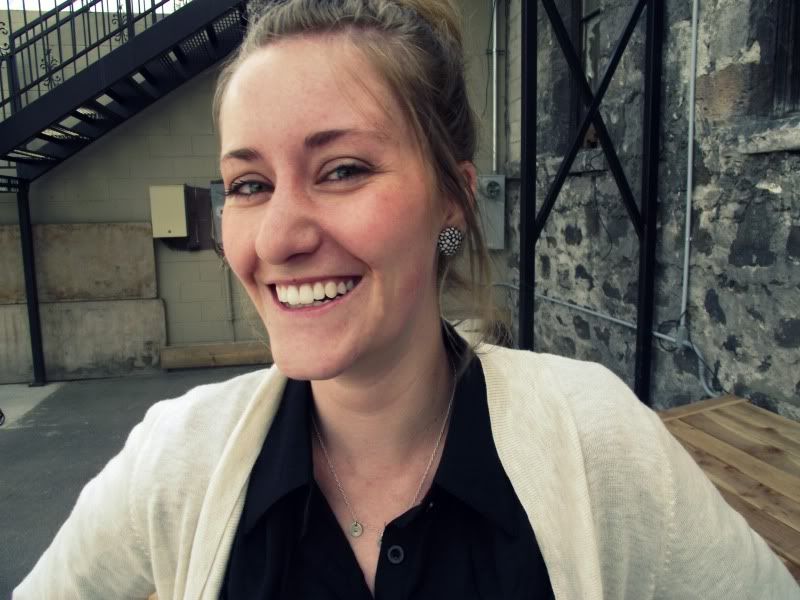 i can't find an etsy shop for the girl i bought these earrings from, but if you're in rexburg, you have to go to the farmer's market on friday and pick some up! they're 2 for $5 and really cute!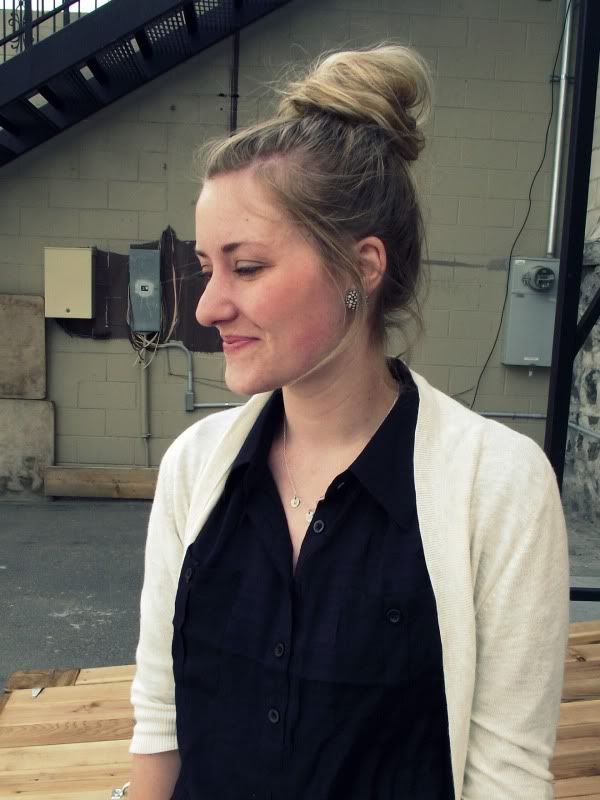 i most definitely woke up on the wrong side of the bed this morning.
i don't know how this happened, because i woke up to david with a bag of donut holes in his hand. he even kissed me with morning breath...true love, guys.
anyways, i felt off today.
off because it's been a long week with david out of town, off because i've been so tired, and off because i have a closet full of clothes and not a single thing looked good on me today.
i came down to the store grumpy, took outfit pictures grumpy, rang people up grumpy.
grumpy, grumpy, grumpy.
(side note: my best friends call going #2 "busting a grumpy," which i think is hilarious and now the word "grumpy" is funny, too)
well, my outfit pictures turned out terrible and i felt terrible. and then i decided to march my butt back upstairs and change, which i do all the time. i'm a chronic clothing changer. i change my outfit roughly 5,000 times a day. anyways, that apparently opened the gate to a better mood, because i feel 5 trillion times better in this outfit than i did in the original one i wore today.
so basically i've discovered the secret to changing your outlook on life.
it's only fair that i now spread my knowledge to the world.
"excuse me, mr. mubarak? i think it's time for you to change your outfit..."
bam. world peace.