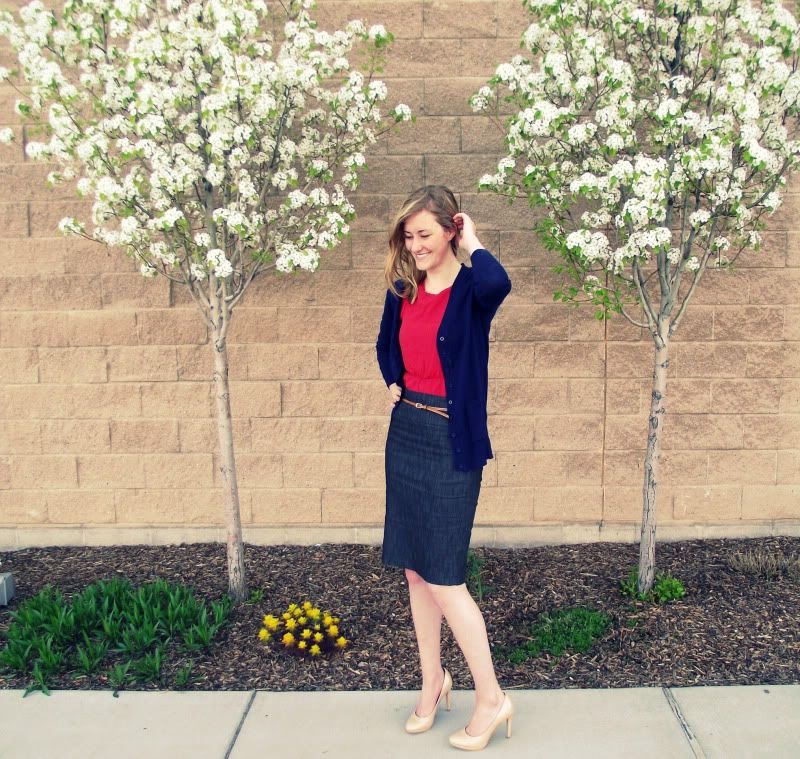 pumps: target; skirt/cardi/belt: panache; top: mila
;
pasty legs: an aversion to skin cancer
i included that second "action" shot to show you what an extreme sport fashion blogging can be.
i got these nude pumps at target for...wait for it...$7.
i'd checked them out before but just didn't want to pay full price (yes, even at target...hellloo, student speaking!). i was thrilled to see 7.5s on clearance. my size never goes on sale because it is the most common shoe size. when david saw that i had new shoes he groaned and said, "babe! you have so many shoes!" and i said, "but they were $7!" his eyes got really wide. "for both of them? that's a steal!" winning.
so remember a week ago when i mentioned my bathroom was being ripped out?
well. it was. and it sucked. but it's all done now! check it out (don't worry, i'll spare you 20 pictures of the process....because, barf, who cares?):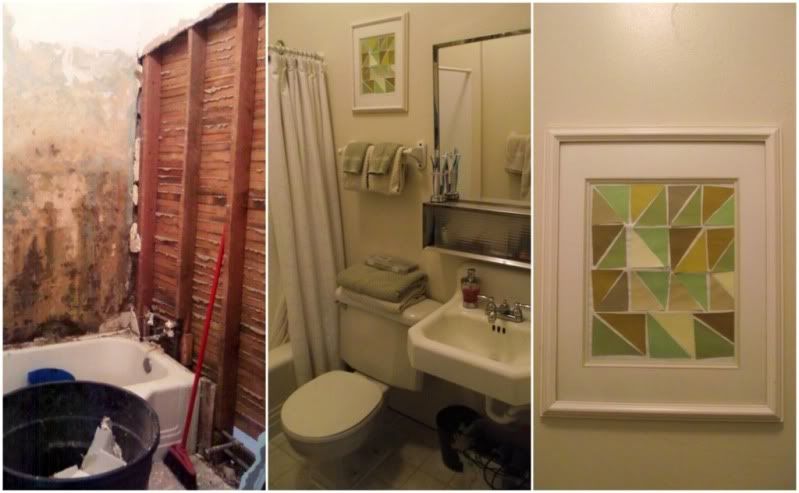 i included the picture of our new artwork because, if you couldn't tell, i made it myself..that was a joke because obviously i made it myself. i'm still proud though! it's nice to have a tidy, shiny new bathroom. it's also nice to not be washing my hair in the kitchen sink.