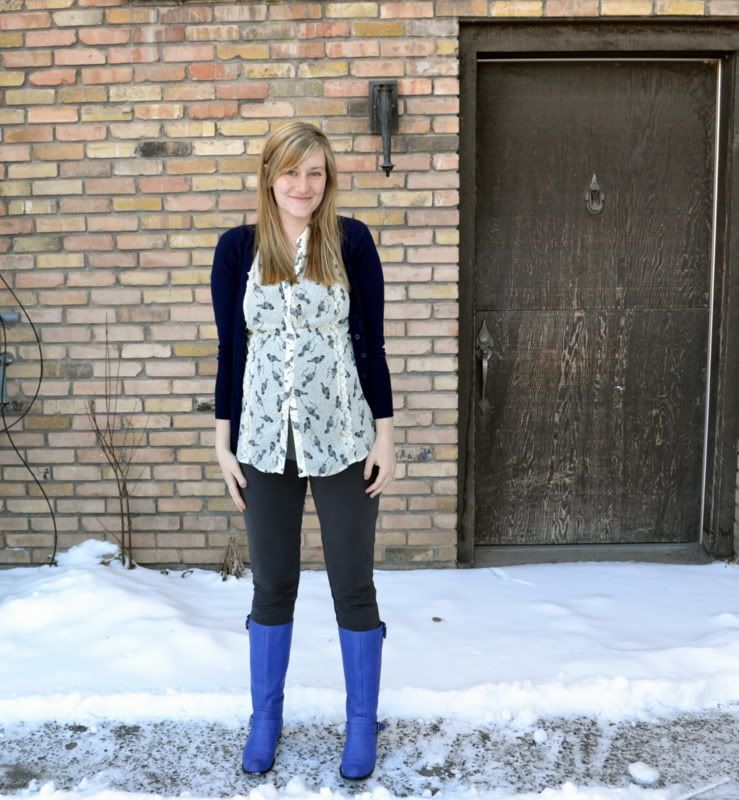 boots: modcloth; pants/cardi: panache; top: kirra
we finished birth class tonight!
basically david and i are awesome at all things baby.
other things i'm awesome at:
-popping the bottom button off my shirt...yeah.
-eating an entire can of pears in one sitting. or peaches.
-hiding david's favorite vegan PB cups in our apartment and then whipping them out right when he's really wishing he had one.
-pretending i don't notice the stack of dishes in our sink.
"i'll just drink my water out of a measuring cup, that's how i really like to do it anyways..."
-kidnapping my friend's phones and sending out disgusting/hilarious texts about the (fictional) effects of taco bell on their bowel movements.
-sleeping. i do it all the time.