if you've spent any time on pinterest at all i'm sure you've seen this project...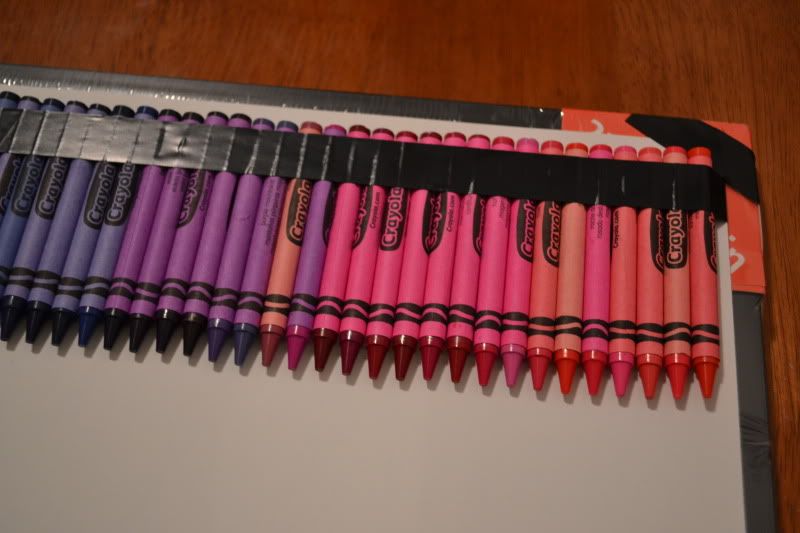 i wasn't terribly particular about the order of my rainbow because i knew the colors would all be bleeding together anyways.
we had a big, white wall down in
the store
that needed some color and i decided to spend the evening tackling that project. it was pretty fun, and
my new hair dryer
turned out the be useful for more than just drying hair. that thing was melting crayons in a matter of
seconds
. not bad!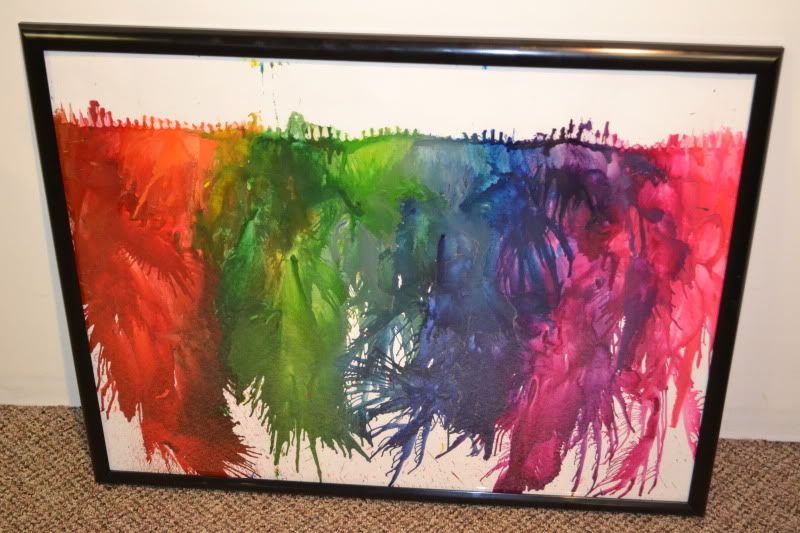 it's not professional, but it's not too shabby, am i right? i'd maybe do it again for a kid's room. it was a cheap, easy way to add a big splash of color on a boring wall.
i've also found, after having it up for a few days, that everyone pronounces "crayon" differently.
"cree-yowns"
"crowns"
"cranes"
i say "cray-on"...what about you?