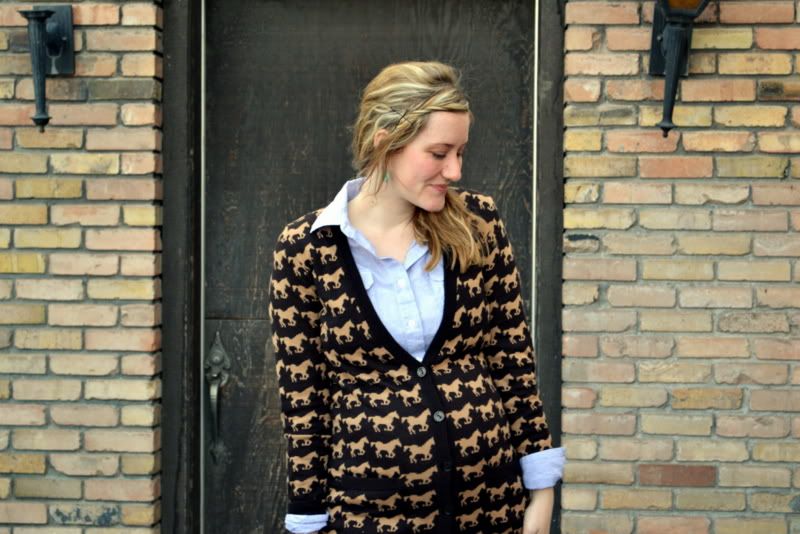 boots: etienne aigner @ tj maxx; leggings (m): old navy; button-up/earrings: panache; sweater: gift/buffalo exchange
it's a miracle this sweater stayed buttoned all day long.
actually, these days i say that about most everything that has buttons. i just can't get myself to wear tee shirts every single day, though! some days just call for a good button-up.
if i were to wear a tee shirt every day, though...i would probably wear this one:
i kidnapped it from my momma's closet while i was home last weekend. isn't it fantastic?! i wore it around the entire weekend, making sure it was good and covered in marley fur by the time i gave it back. hopefully i didn't stretch out the belly too much (sorry if i did, mom!). it's my new favorite tee shirt, and if anyone but me gets to have it in their closet, i'm glad it's my mom.
time of day
: 5:30. it's when tanning is done for the day in
the store
.
name for a girl: clara, like in the nutcracker. you can "steal" it if you want, i'm not super paranoid about keeping baby names a big secret.
snack: homemade hummus (made with homemade tahini...hey broulims, why no tahini?!) with baby carrots or trader joe's rice crackers. my awesome sister stocked me up on TJ's rice crackers last weekend, which are my absolute favorite.
guy: well, that would be this one: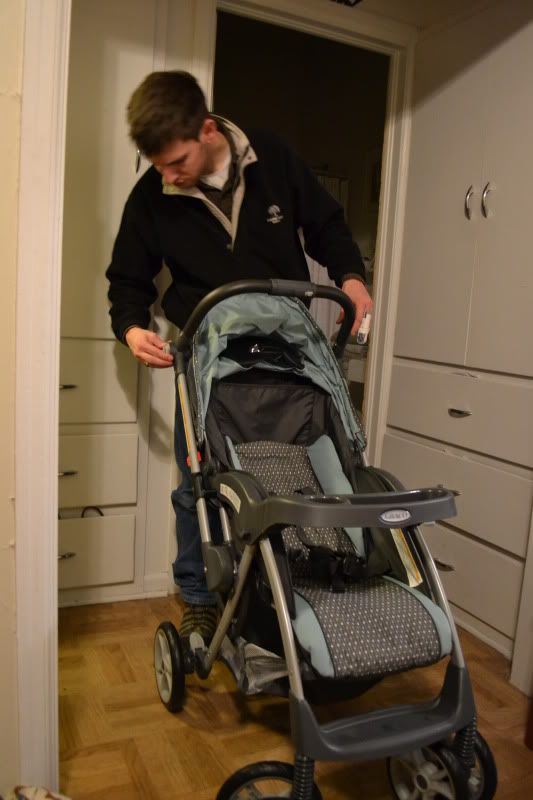 ...but you already knew that, now, didn't you? i mean, really, though. the guy's assembling our stroller.