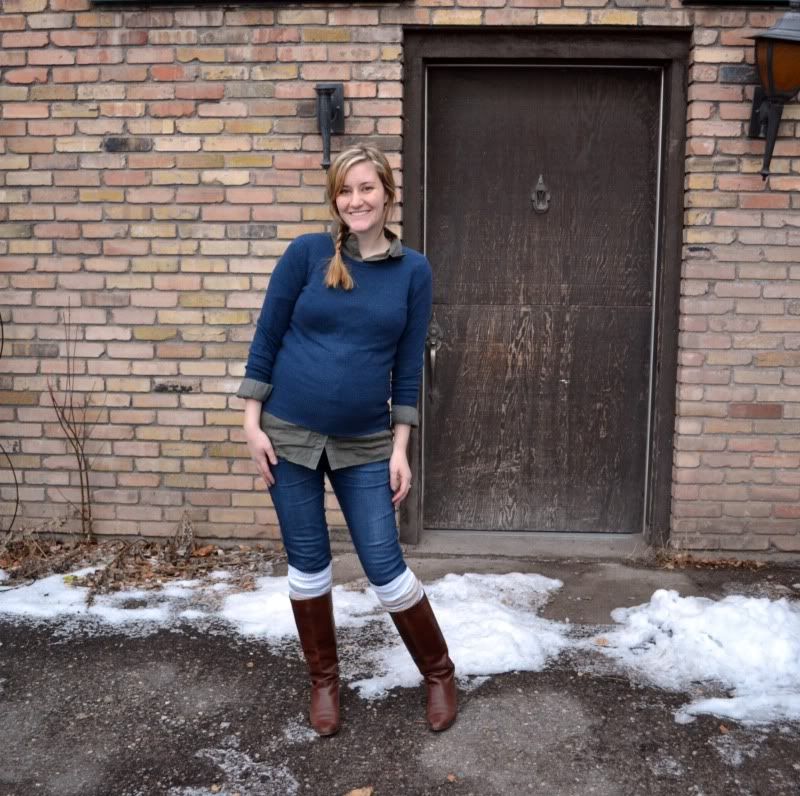 boots: thrifted; socks/sweater: target; jeans (m): motherhood; button-up: panache
we had the best valentine's day getaway in jackson hole!
we got upgraded to a sweet hotel room because best western messed up our reservation, ate delicious barbecue for dinner, walked around downtown, went swimming, sat in a rooftop hot tub (well, i put my feet in, and we were only up there for about 3 minutes because it was freezing, but still), ordered late-night room service...we built a snowman...she touched my leg...
and this was the only picture i took the whole time, because i was too busy having a blast to worry about documenting how much fun i was having: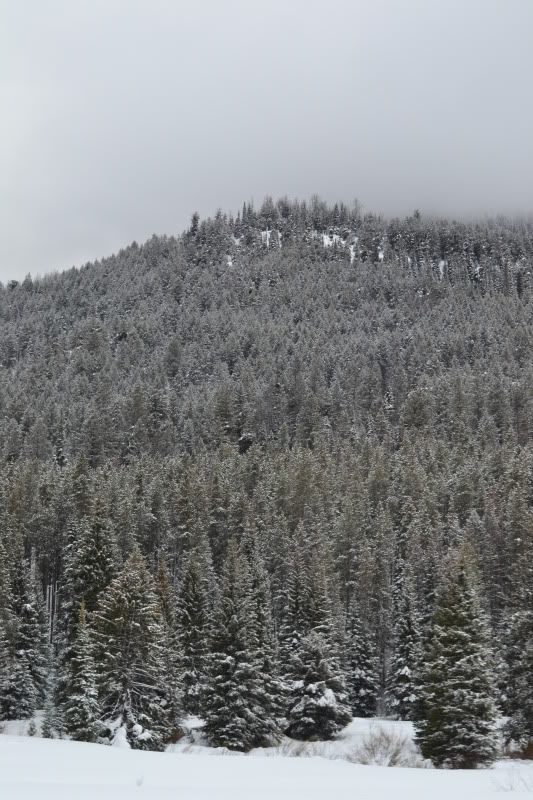 totally picturesque trees on the drive there.
anyways, i wanted to tell you a little more about my blog's awesome new look!
i won a blog makeover giveaway from
sometimes sweet
, which basically resulted in cardiac arrest, i was so excited. i'd admired the blogs made over by
don
before and knew he'd come up with something fantastic.
you can scroll through
these posts
, where he outlined some of the process in redoing my blog. i was so impressed with his attention to little details--like the little mouse on the bottom right of my blog. isn't he cute?! anyways, if you need an awesome new look, check out don's
blog design page
. he was insanely easy to work with and i'm so excited about how my blog turned out! thank you again, don...i love it!