you might be pregnant if...
you had a wonderful baby shower with amazing people you've known for years, and the only pictures on your camera at the end of the day were of the food.
we had a tea party!
(an herbal tea party, duh)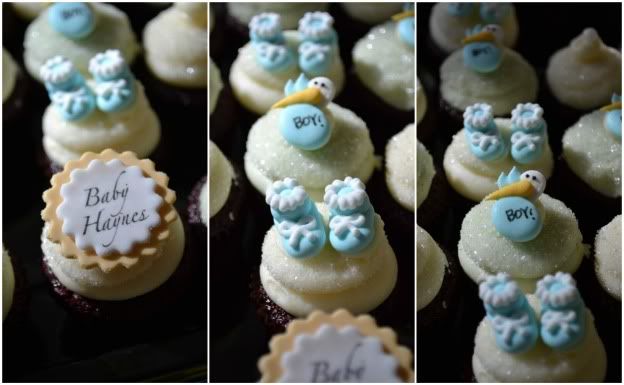 i started snapping away while we were setting food up, but as soon as friends came i put my camera down and started talking and laughing my face off. it was awesome and i didn't want it to end.
my mom and sister put hours into planning and executing a gorgeous, darling shower for me. i was so humbled by the people that came to show love for the little dude. it was a fantastic afternoon and i wish i had the words to adequately express how insanely grateful i am
.
today i'm headed back to idaho, which is always so bittersweet. saying good-bye to my family is impossibly hard, but i do miss mr. david and i can't wait to snuggle up to him ASAP.
my posts have been all over the place recently...it's been a fun change of pace for me! hope you guys don't mind too much. i'll get back to outfits soon, maybe. probably. lots of exciting changes happening in my world these days!
and in case you thought i forgot (i totally didn't), the giveaway winner is...
comment number 3*! congratulations, lacy!
email me at
hello.brandilyn[AT]gmail[DOT]com
so we can get you your dress. i think you're going to LOVE it! thanks everyone for entering, and thanks to shabby apple for sponsoring such a fun giveaway!
*winning comment number chosen by random.org