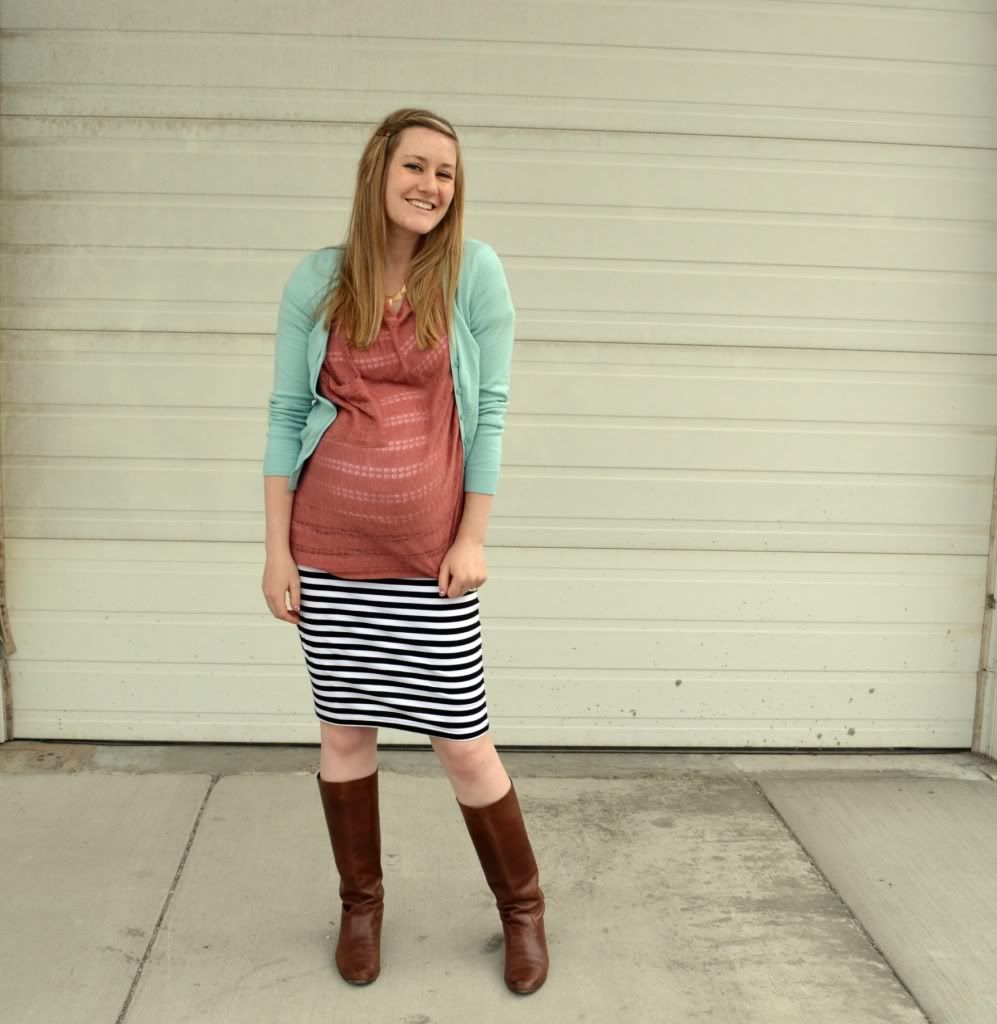 boots: thrifted; skirt: f21; top: panache; sweater: h&m
full term!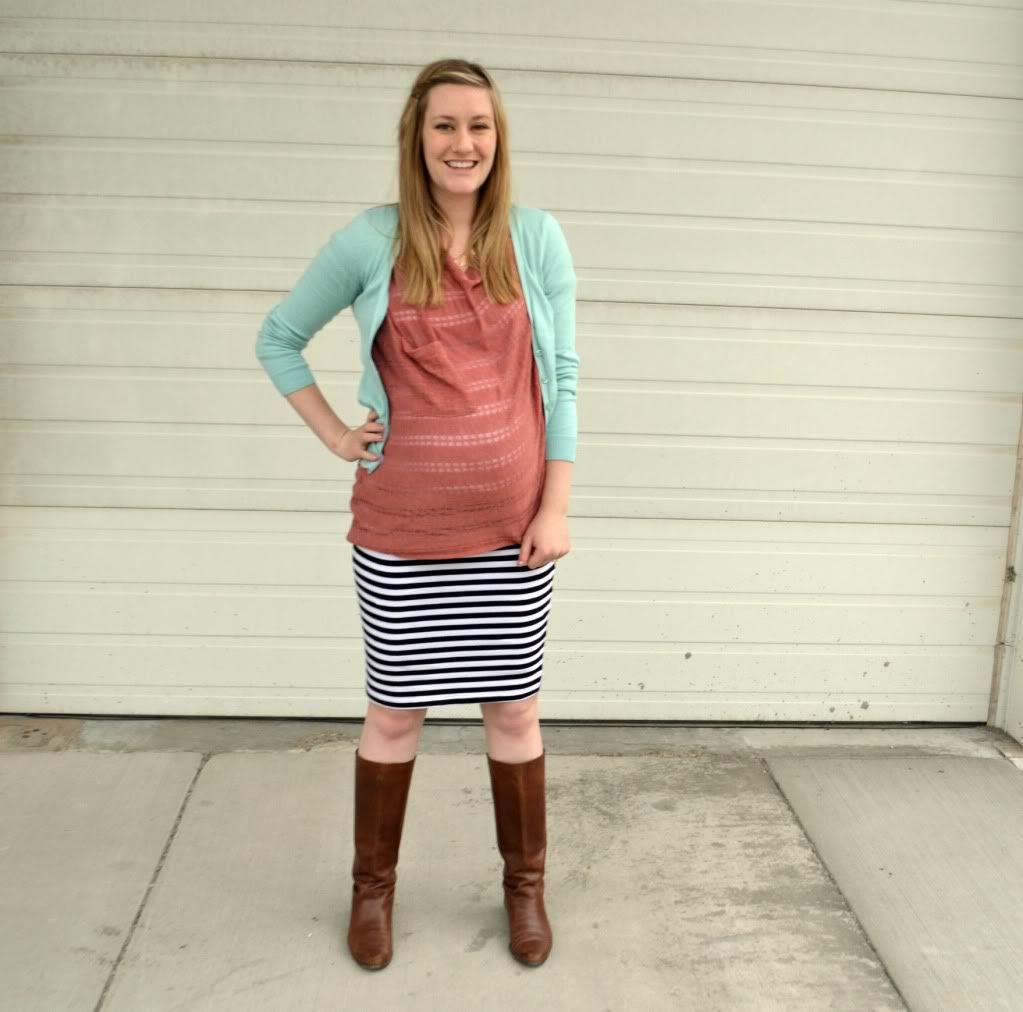 this is the doofiest sweater of all. it fits so strangely.
i think my belly grew over night. it kept bumping into things.
my bff shpitty moves away today and i'm feeling a little sad without her.
i got mcdonald's popcorn chicken at 11:00 last night, which maybe makes me a bad mom...but it was so, so good.
i got a big old shipment of clothing out in the store yesterday, which makes me feel very accomplished. the stuff looks good and i felt tired.
my legs are ghosty-pale.
nothing makes me freeze like when david plays with my hair. i think i've somehow convinced myself that if i stay very, very still he won't stop. it's my favorite.
i'm tired all. the. time. these days. i could probably sleep 14 hours a night.
david dropped his steak the other night right before he started grilling it...onto the cement...and bird poo. i felt really bad for him. he ended up getting a chicken burger instead.