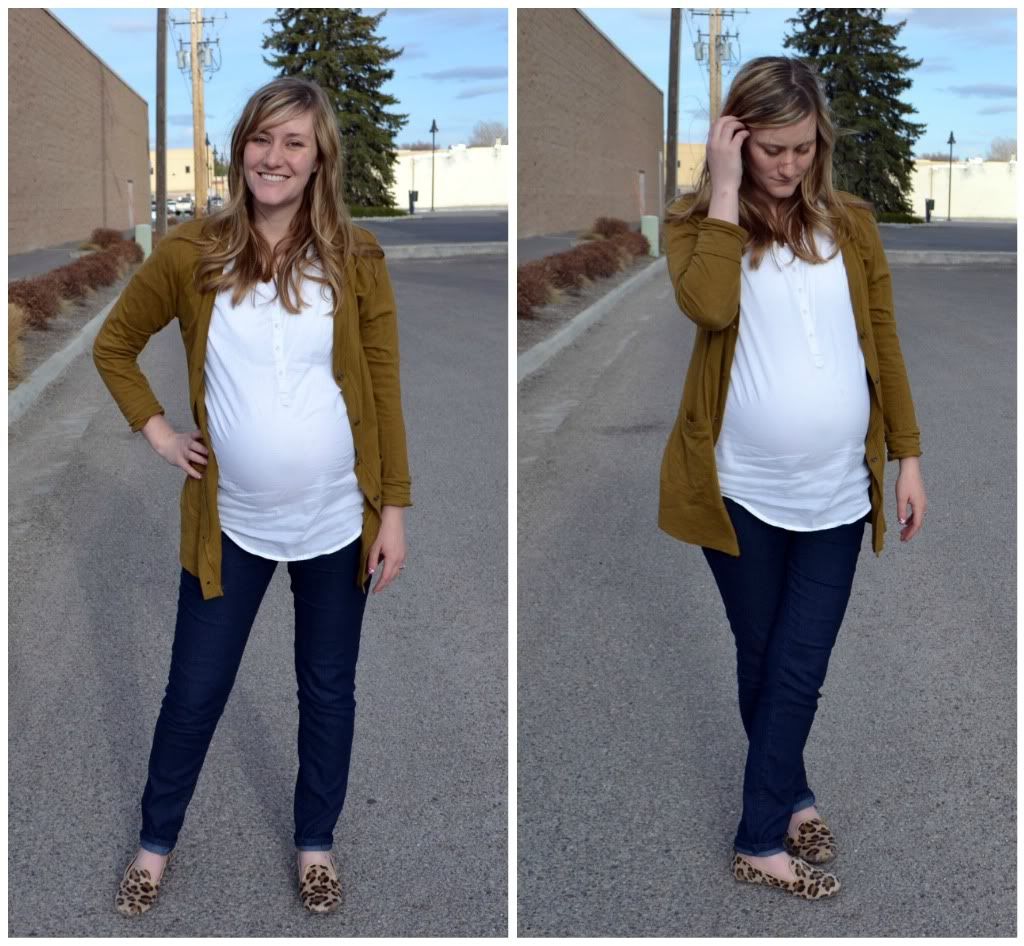 loafers: c/o
wanted
; jeans (m): f21; tunic: h&m; sweater: target
loving: sally hansen nail strips! i only had to reach my toes once (a nearly impossible feat) and now they look good for a little while. success.
thinking about
:
our little clothing store
...i've got orders that need to be placed, mannequins i need to change, and schedules that need to be arranged.
anticipating: well, duh, having a baby in a week or two. but also...TITANIC IN 3D!
titanic was a huge part of my adolescence. i loved it. loved loved loved it. since david said "no thank you" to nudie sketching scenes in 3D, i'm waiting for my momma to go with me just before junior gets here. i am so excited!
listening to: letters to cleo...10 things i hate about you is on (VHS, mhm) since david's out playing basketball and i'm home alone.
eating: brown rice! so much brown rice. also cheese sticks. and homemade granola bars.
wishing: i could drink dr. pepper guilt-free. i'm normally a diet coke person (duh), but lately all i want is an icy dr. pepper! i haven't had a coke in nearly 9 months and honestly, haven't missed it as much as i thought i would...but lately i would kill for a dr. pepper. go figure.