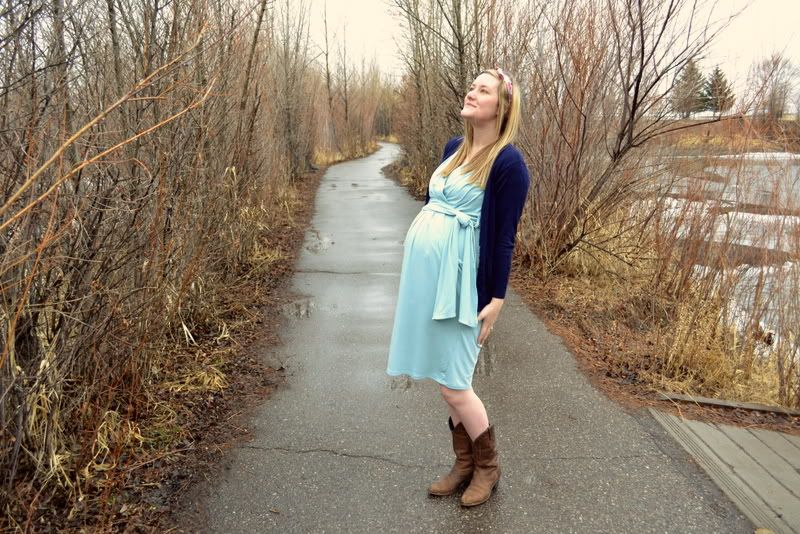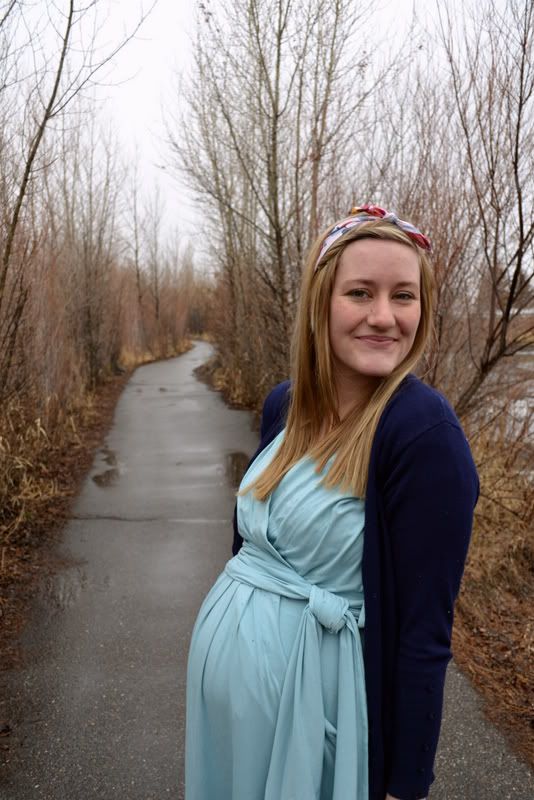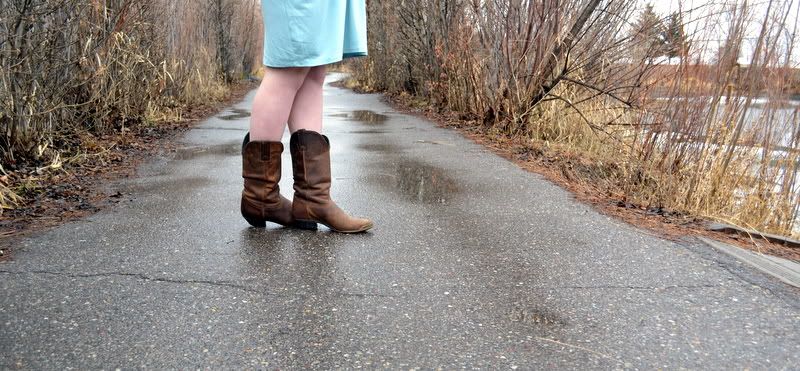 (i can never resist a shot of my favorite boots)
today i'm excited to review a dress from the nice folks over at
downeast basics
!
i chose
the reporter dress
, although i did so nervously because, in case you hadn't noticed...i'm about 9 months pregnant over here. i was worried it wasn't going to fit and then i'd have to either wait to wear it or enlist the help of a non-pregnant friend to model for me. i'm impatient and i like wearing cute clothes, though, so you can imagine how excited i was when it came in the mail AND IT FIT! it's not a maternity dress, so it is a bit snug around my rear, but it worked plenty well enough to wear to work on saturday...and again to church on sunday...and i'll probably just keep wearing it every day from here on out, if you want the honest truth.
i was really happy with the quality of the fabric (it's soft and comfortable, but thick enough that i didn't need a slip) and the flattering cut of the dress. i think i'm going to love it even more than i already do after i have my baby! so if you're expecting and don't want to spend money on clothes you can only wear for a couple months, maybe you should give this dress a try.
they've also offered to give a cats & cardigans reader the item of their choice!
they just got their spring line in, which includes colorful tops, skirts, dresses, modest swim suits, denim...yep. lots of cute stuff to choose from. happy browsing!
you can enter using ONE of these two ways:
1. check out downeast's
new arrivals page
. choose your favorite item and pin it to one of your
pinterest
boards. leave me a comment with the link to your pin and your email address so i can get in touch with you should you win.
OR
2. 'like'
downeast's facebook page
, then leave a comment on this post with the name your facebook account is under as well as your favorite item from the
new arrivals page
and your email address so i can get ahold of you if you're the winner.
i'll leave this giveaway open until this thursday, march 22, at 10 pm MST, and announce the winner here on friday morning! good luck everyone, and thanks again to downeast basics for the fun giveaway!
one entry per person, please. if you enter more than once, i'm gonna have to delete the extra comments.
so please play nice :)