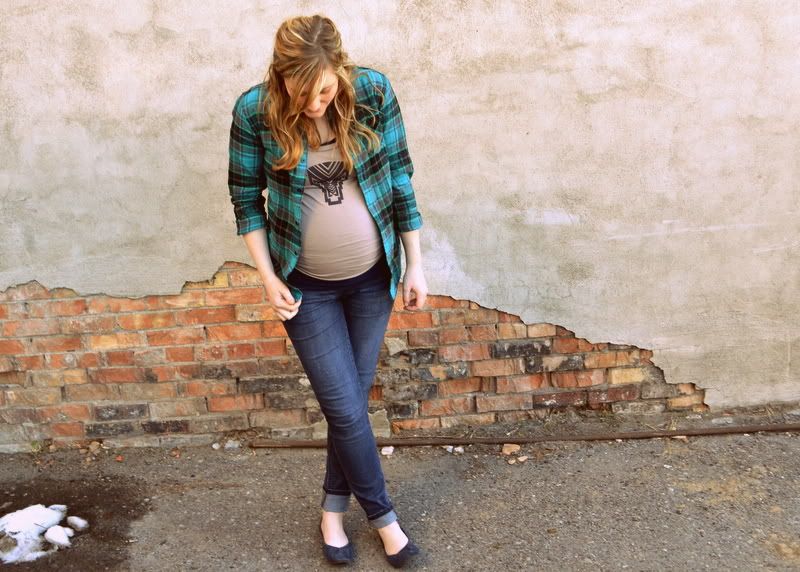 flats: old navy; jeans (m): motherhood; tee: pac sun (billabong); flannel: shaun white for target (little boy's)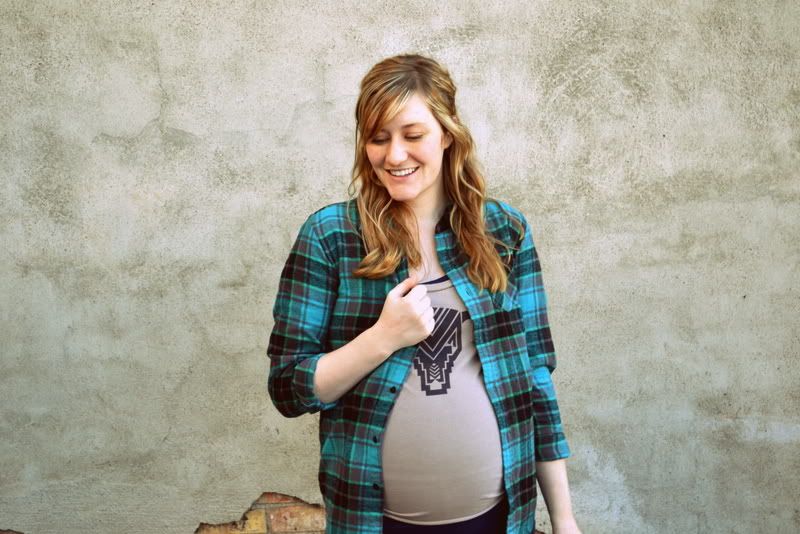 this tee shirt was streeeetched to its limits. yowza!
this is an outfit i wore to work on saturday.
it was comfortable.
my mom made fun of my when i bought this flannel because it was in the little boy's section.
and...i think that's all i have to say about that.

yesterday i convinced david to go on a lunch date with me!
he works from home, so on mondays (my day off) i'm always trying to convince him to stop what he's doing and pay attention to me. it's easy to forget that even though he's sitting in our living room, he's still "at the office." anyways, he decided to take his lunch break and go on a short walk with me to get burgers yesterday! oh happy day.

david's allergic to both gluten and dairy, so his diet is pretty specific. we got our burgers to go so we could come back home and put his on a bun he could eat. we joked the whole walk back that he should have ordered his food like mike starr in season six of the office:
"no cheese. if it comes with cheese, i send it back."
"no bun. if it comes with a bun, i send it back."
...and 12 hours later, we were still giggling at our own clever quoting. we watched that episode just to relive the hilarious restaurant scene (it's the episode called mafia, if you're interested).

on a side note, i need book recommendations!
i'm not huge on YA fairy/werewolf/futuristic books (though i read and enjoyed the hunger games, duh), but i'm game for most anything else and i've been in a reading rut lately.
i'd be eager to hear what you've read and loved!