boots: thrifted; dress (m): target; belt: panache; cardi: kohl's; glasses: being blind. ain't no hipster blogger thang.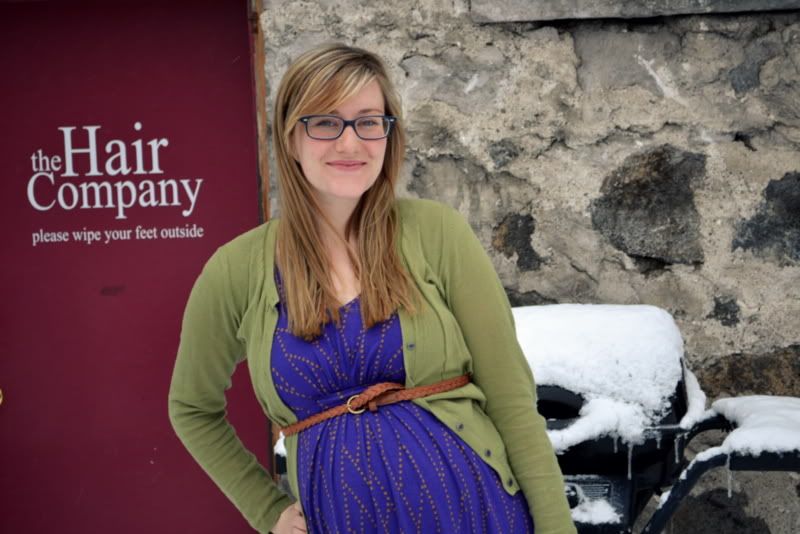 if you think bare legs look ridiculous with all that snow on the ground, you may not realize how even more ridiculous it is to try and wear tights at 8 months pregnant.
david and i were so productive last night.
we pre-registered and took a tour at the hospital, david did the dishes while i cooked a delicious/healthy meal, and he did the store's books while i tidied the house and put all of our clean dishes away.
oh, and we played two rounds of bananagrams. and did our nightly exercises to get our breech baby to flip his business upside down.
i love a kitchen cabinet all stocked with clean dishes (and a gazillion mugs)!
i would love to say that every single evening is this productive...but usually we're in sweats watching a documentary and exchanging combinations of quotes from shawshank redemption, nacho libre, and dumb and dumber...on gmail chat...sitting next to each other in bed.
which usually results in me singing, "yesss i love technology...but nooot as much as you you see....but i still love technology...."
i guess no matter how you look at it, we're huge losers.