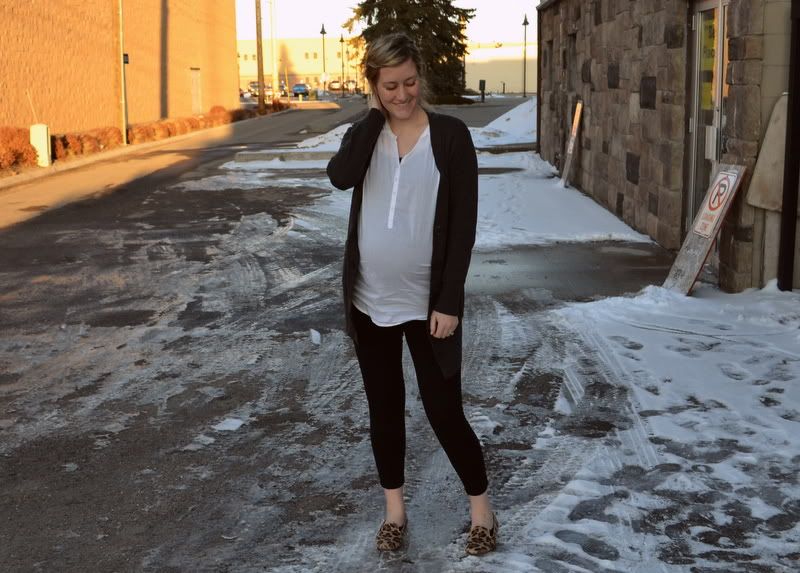 this outfit has so many constantly recycled items from my wardrobe i got bored just uploading the pictures. i felt grumpy and huge this morning so i put on my favorite shoes, favorite leggings (yes, i have enough pairs of maternity leggings that i have named favorites...this blog is a safe place, no judging allowed), favorite tunic, and favorite cardigan. and then i realized that my favorite, trusty, roomy h&m tunic is getting too small for my huge self and almost cried...and by "almost" i mean i probably teared up a little bit. and david gave me that husband look that says, "i want to understand why you're upset and help you feel better, but also you're a little crazy and it's confusing." living with a pregnant lady has got to be tricky at times.
well, i wore the tunic anyways (obviously) and felt better because i had sassy leopard print shoes on.
and david said he thought i looked pretty, which was really nice to hear on a day when i just felt like a sweaty pregnant mess.
i finished the day with one of those brown rice cups that microwaves in a minute, which is basically all i want to eat these days, and all of my carb-filled dreams came true.