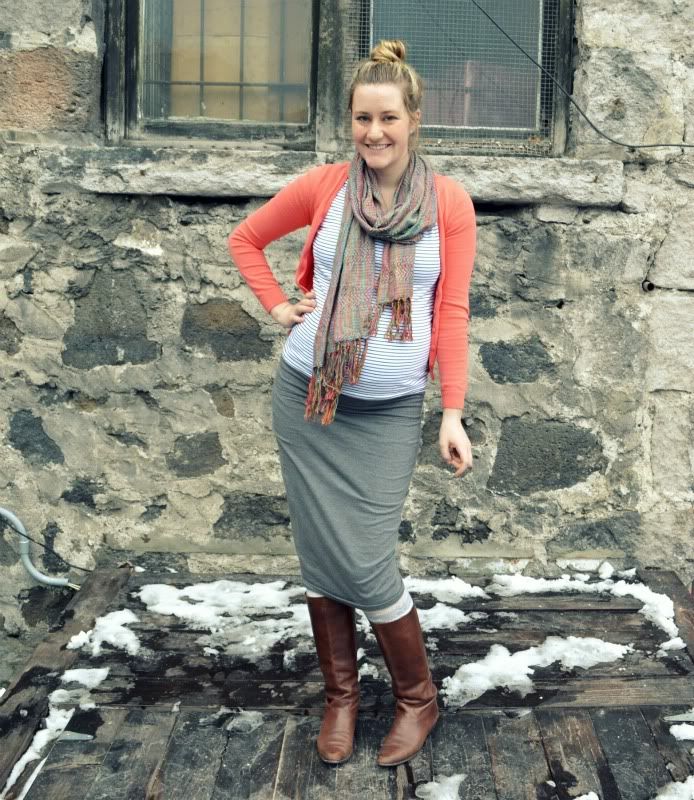 boots: thrifted; socks: target; skirt/scarf: f21; tee: wal mart; cardi: h&m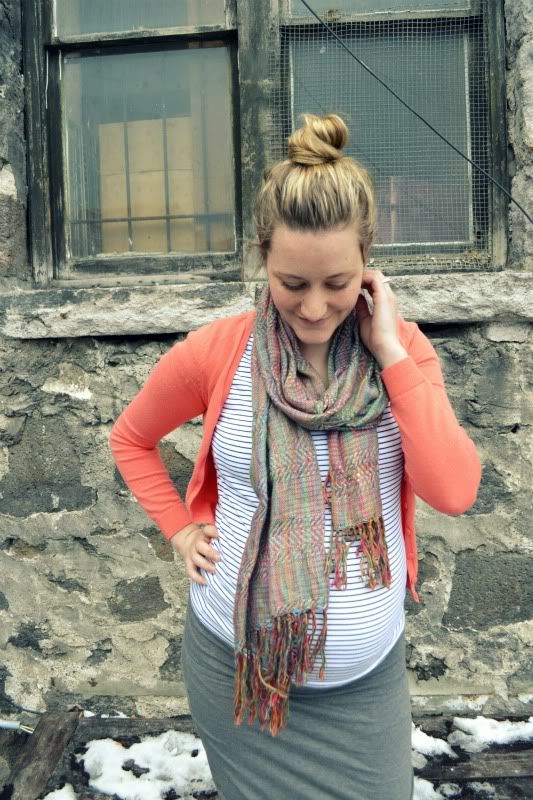 i totally forgot to blog yesterday! woops.
i blame it on compulsive pregnancy-induced cleaning (the term "nesting" weirds me out...it makes me think of head lice, plus it's overused). we've been gutting closets and cleaning every nook and cranny of our apartment. it's helpful that baby time also coincides with spring cleaning! our pad has never looked better...although i'm pooped. staying up until 2am organizing your hall closet will do that to you.
speaking of staying up until 2am, is anyone else seeing hunger games at midnight tonight?
i'm moderately ashamed of how excited i am, but mostly just excited.
and speaking of hunger games, i am hungry all the time lately. all. the. time.
and all i ever want is brown rice or cheese sticks or lemon pellegrino. actually that's just what i want right now...tomorrow i'll probably want a cheesy gordita crunch or something equally embarrassing.
and well, speaking of gordita...i don't know why i keep trying to squeeze into non-maternity clothing like this striped shirt. i put it on in the morning and i'm all, "yeah, ok, this is a decent fit!" but by the end of the day i'm wanting to take it off and run it through our paper shredder.
and now i'm done speaking of things, because this is just getting ridiculous.
p.s. today is the last day to enter the
downeast giveaway
! may the odds be ever in your favor ;)
(i'm kind of embarrassed by how lame that last line was)