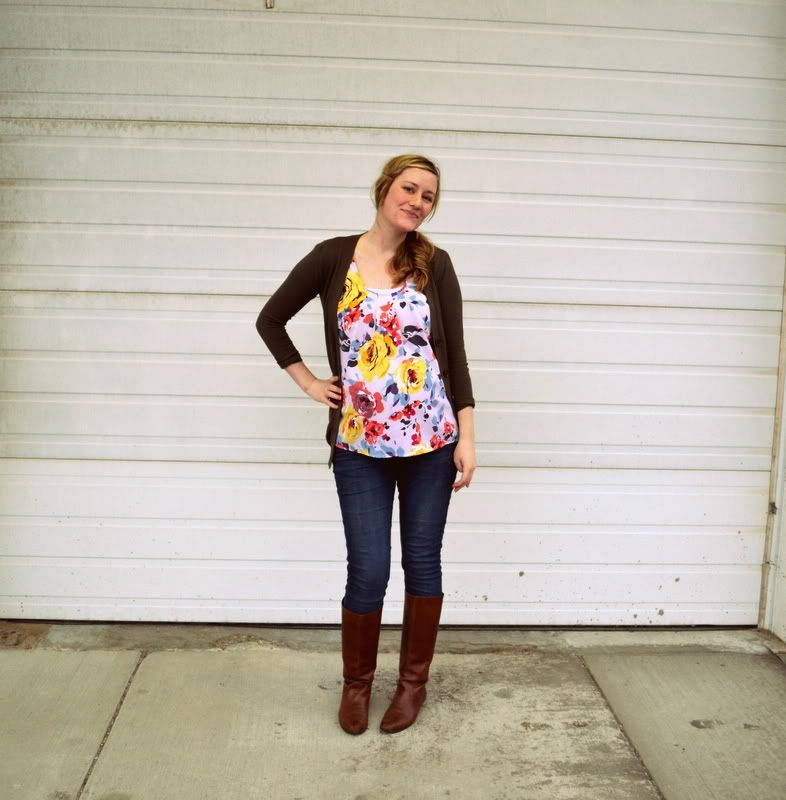 boots: thrifted; jeans (m): motherhood; tank/cardi: panache; coat: tj maxx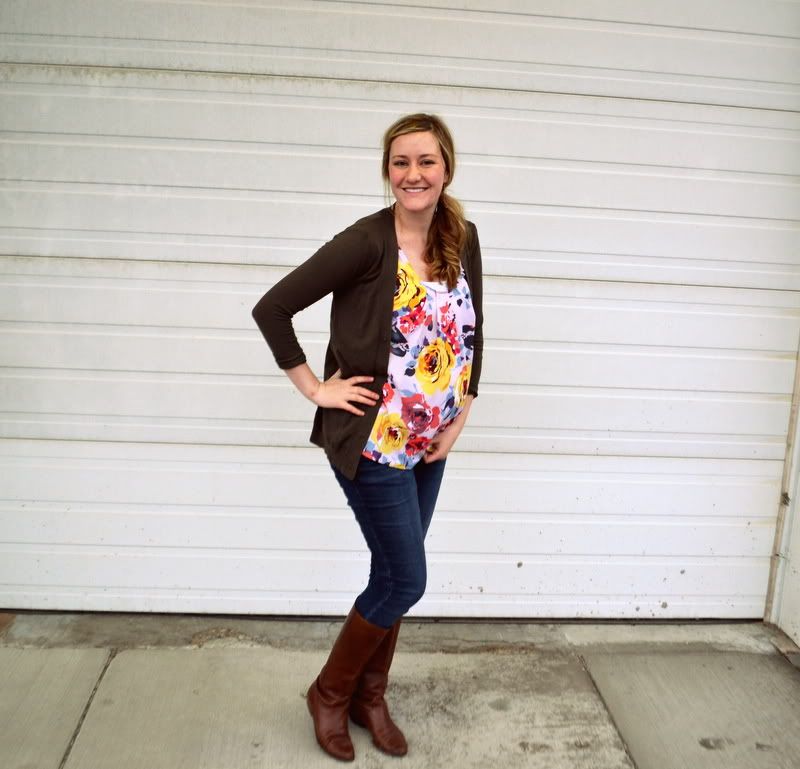 i wore this for a date with david on friday night!
our original plans began with a nice, romantic dinner at olive garden (my favorite!).
however, when we got there, the place was packed (i mean, duh. what were we thinking? olive garden at 7:30 on a friday night?) and noisy. crowds make me anxious, so i got my salad and minestrone to go and we hightailed it across town to chick-fil-A for fries and a lettuce-wrapped chicken burger for david. we ate in the parking lot (and may or may not have driven back through a second time for more fries) then headed to target to pick up the last few things we need before junior gets here. BAM! date night success. i even got a sonic strawberry limeade for the drive home.
saturday night, we went to the DI (our local thrift store) and found this gem for our kitchen wall: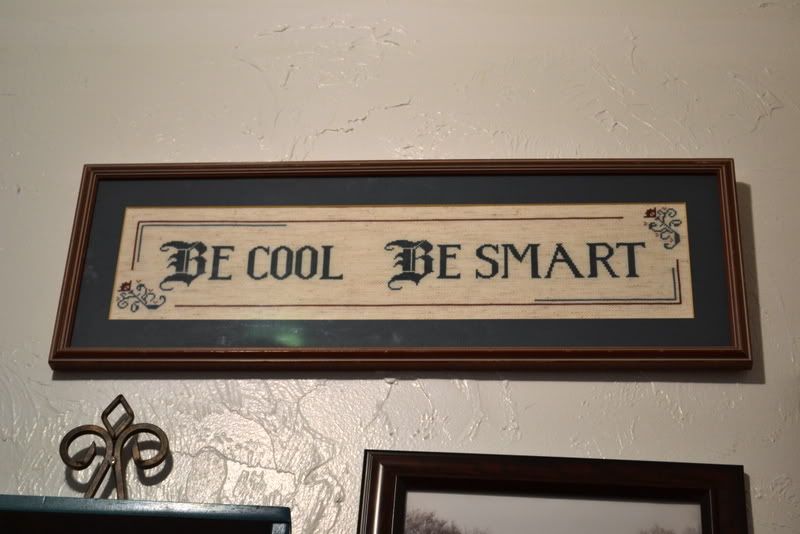 for $2, the same price we also got better off dead on VHS for.
side note: yes, we still own a television with a VHS player attached. and yes, better off dead would kick ferris bueller's day off's whiny butt in an 80's movie smackdown any day. but both of those are beside the point of this post, which is this:
i'd call last weekend a successful weekend of dating. the end, over and out, happy tuesday.