boots: kohl's; leggings (m): old navy; tee: diesel; sweater: ?; headband: homemade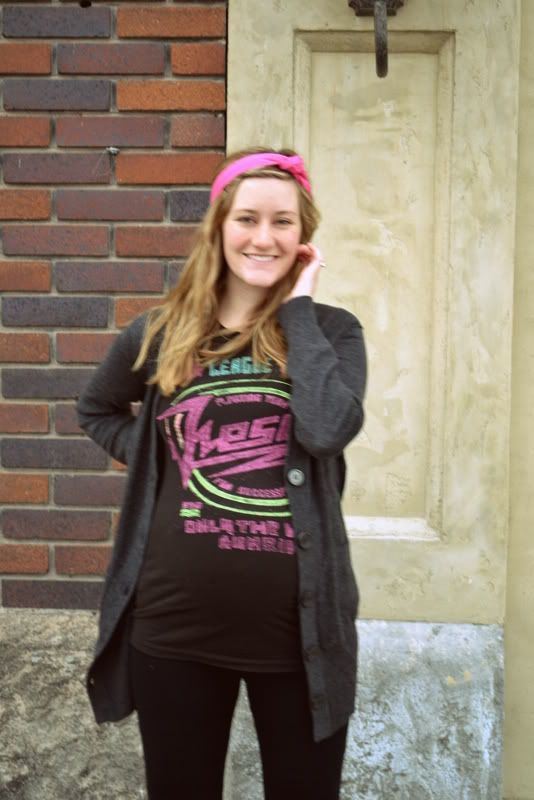 this cardigan came out of my storage unit and i've been wearing it ever since. i honestly don't know if it's mine or david's, but it's comfortable and warm and even buttons over my middle if i want it to. keeper.
i went out to lunch with
kate
wearing this and she joked that i looked like a teen mom in my graphic tee. i liked that. i did feel a bit
juno-esque
in this outfit, minus the clever lingo and perfect lips, plus one husband (who is no hipster michael cera, and i love him for it).