boots: thrifted; socks: f21; leggings (m): old navy; dress: panache; scarf: h&m; jacket: american eagle 2006ish?
david and i cleaned out our storage unit the other night.
i uncovered a time capsule i made in 2000, when i was 10 years old.
this probably makes me seem like a baby to some of you (i am still kind of a baby) and like an old lady to others. be that as it may, i haven't stopped laughing since i opened the thing.
the entertainment section of the newspaper, predicting grammy wins...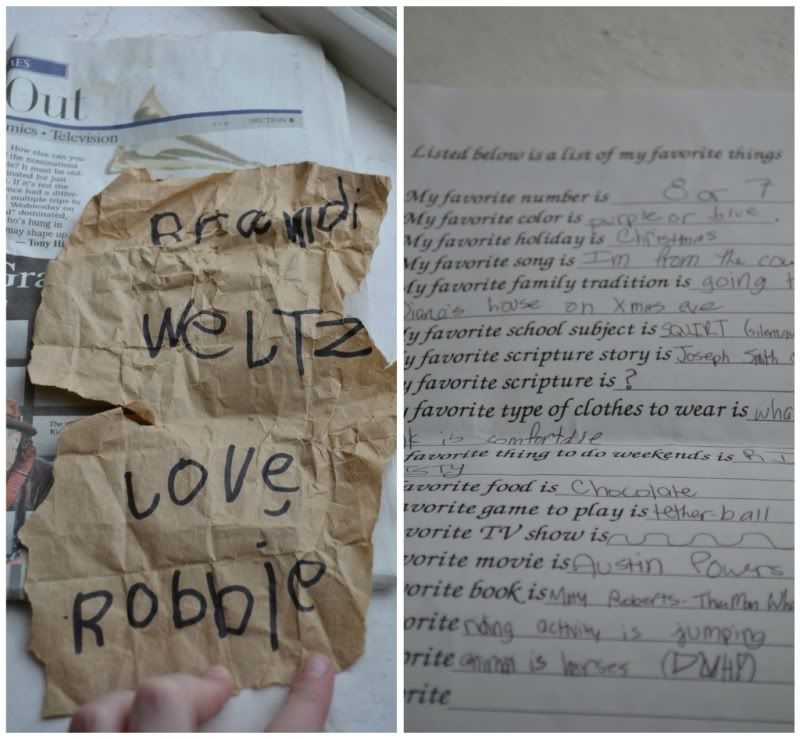 a note from my punk baby brother, who is now a grown man, and a survey i filled out. highlights include my favorite book being monty roberts: the man who listens to horses and my favorite school subject: SQUIRT. that's silent, quiet, uninterrupted, individual reading time. a social butterfly since 2000, apparently...that's a lie, i used to sit alone and read at recess.
and best of all, a gel pen and a butterfly hair clip. because 10 year old me probably wanted 20 year old me to remember just how fly i really was.
there were also a couple flashback pictures of little ranch girl brandilyn:
just, you know, showing sheep, enjoying a rodeo parade, and sewing myself a pair of floral print capris. nice.