**i'm on maternity blog leave! i've scheduled a couple posts to keep my little blog home alive in my absence. this is one of them. enjoy!**
sandals: kmart (!); maxi: old navy; tee: wal mart; cardi: target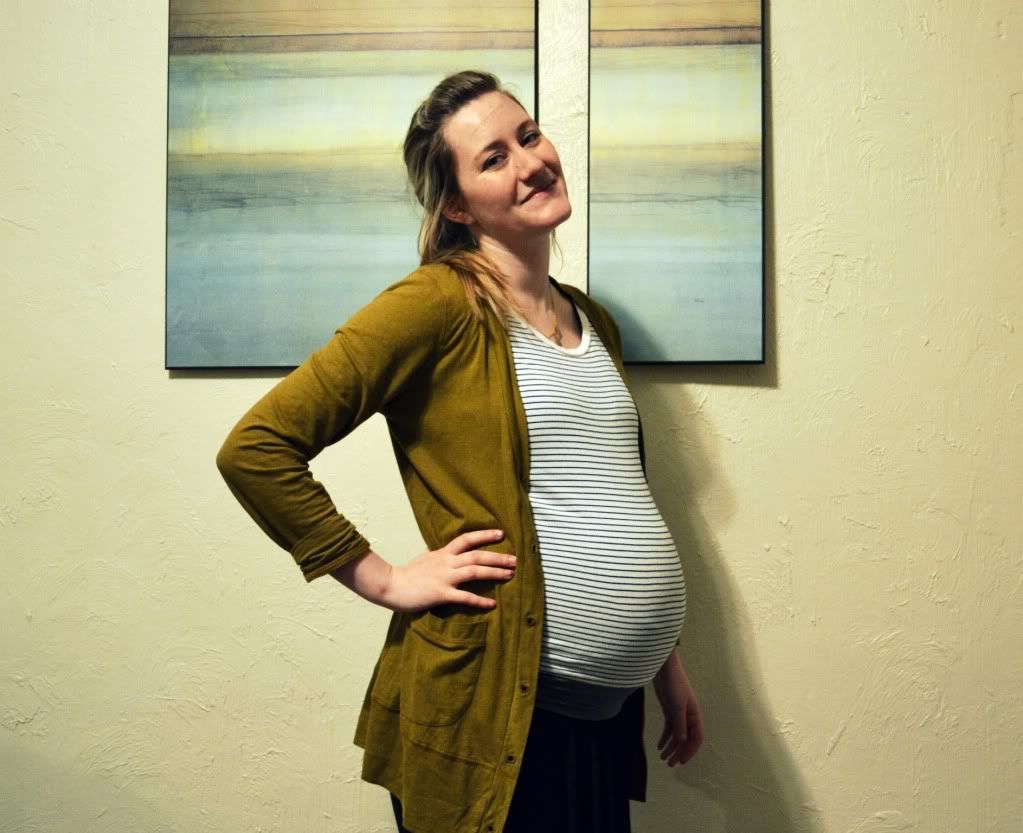 haha, how fed up do i look in that second picture? it was getting late and i was wanting to be in sweats, i think.
behold, the indoor outfit picture!
a most rare phenomenon, the indoor outfit picture is bred from forgetting one's SD card on the unlikely day when an actual outfit is worn at 9.5 months pregnant (as opposed to maternity leggings and a baggy sweater). characterized by poor lighting and a drab background, the indoor outfit pictures are a rare breed among fashion bloggers.
well, in case you didn't know, i live in a little town in southeastern idaho called rexburg. it's a college town and it is
filled
with young mormon parents (much like myself!).
every year, our local newspaper prints a special insert showcasing the babies that were born the previous year, and every year,
this hilarious bloger
posts about the best (read: worst) of the baby names. she recently posted the
2011 gems
, and it's seriously something i look forward to every year. i love it.
anyways, what crazytown baby names have you heard? is this just idhao/utah?
and most importantly...should i have named my baby tryker stetson haynes?