loafers: c/o wanted; jeans: jbrand; chambray: target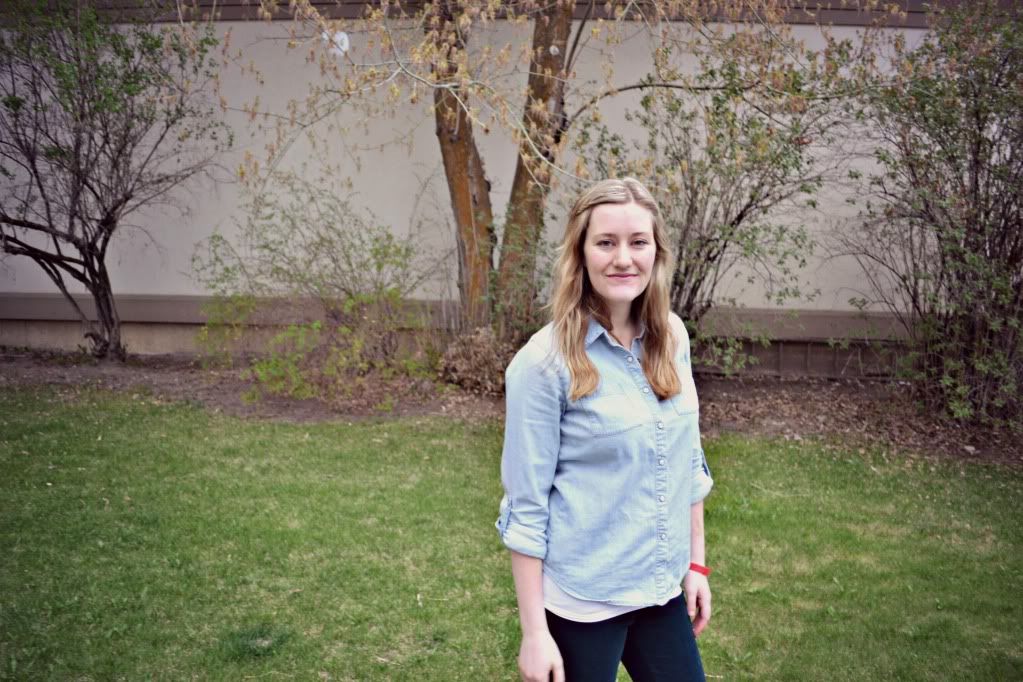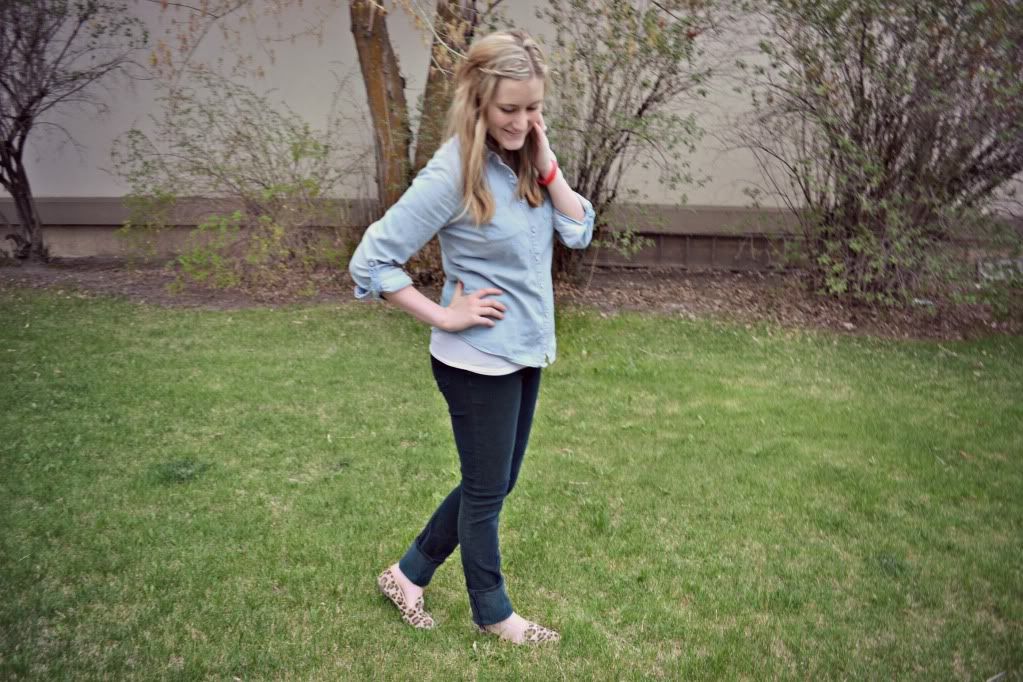 i wore these pants like halfway through my pregnancy and they nearly burst at the seams.
the other day, i caught a glimpse of their glorious greenness in the back of my closet and thought, "wouldn't it be awesome if i already fit back into those pants?!?"
well, before you think i'm tooting my own skinny horn (i'm so not), they're still way too tight. they are neither buttoned nor zipped and i only wore them for like 20 minutes to run some quick errands.
still felt good to have green legs, though!
tight pants and
a tweet by megs
reminded me of this pregnancy story that i was too embarrassed to tell when it happened but now, whatever. one time, when i was quite large with child, david and i went out to dinner. i decided to wear non-maternity jeans because i was sick of my full-paneled pregnant pants.
as soon as i sat down in that booth, though, my stomach was like, "oh no you didn't." i briefly (and seriously) considered asking david to take me home to change and then come back to dinner, but decided instead to put my cardigan over my lap so i could shimmy my jeans down below my butt. what a whale.
i almost forgot to pull them back up when it came time to leave, too...luckily this story isn't
that
embarrassing.