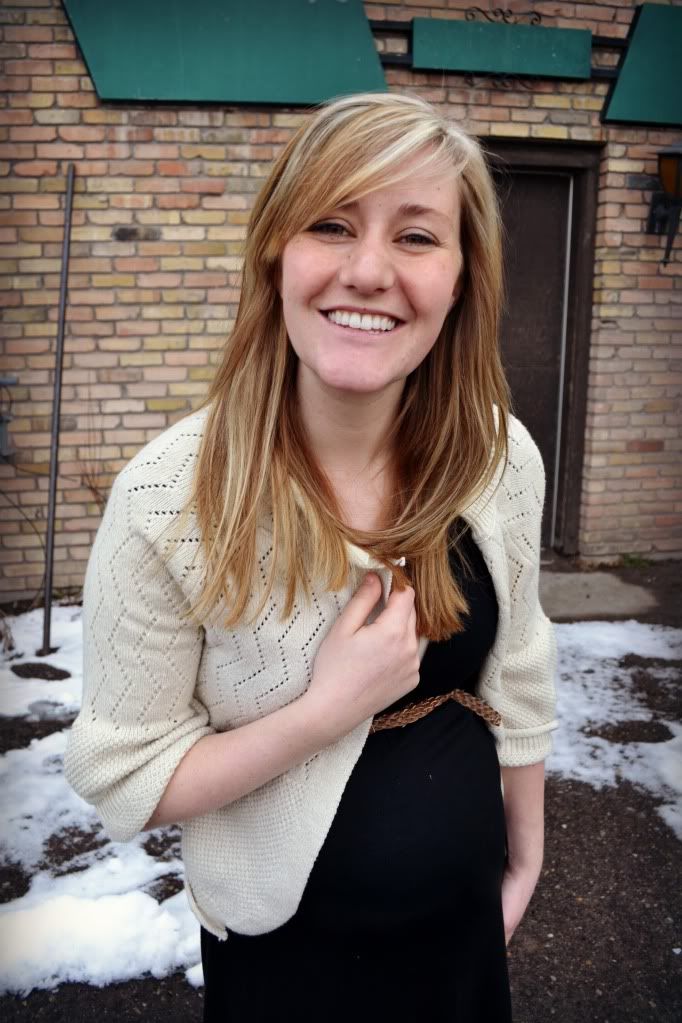 i'd been trying to wait until as close to junior's arrival as possible so i'll look spiffy when i met him. the time finally came to get my white trash roots touched up and man...it feels good. i mean, i don't want my son to see me for the first time and roll his eyes at how nasty my hair is, you know?
david and i celebrated easter this weekend! we were so excited to have
a holiday all about new life
right before we welcome new life into our own family. very cool.
i got surprised me with a bouquet of lilies (my favorite), chocolates from the fancy little sweet shop in our town, and a cute little note. the man knows what he's doing.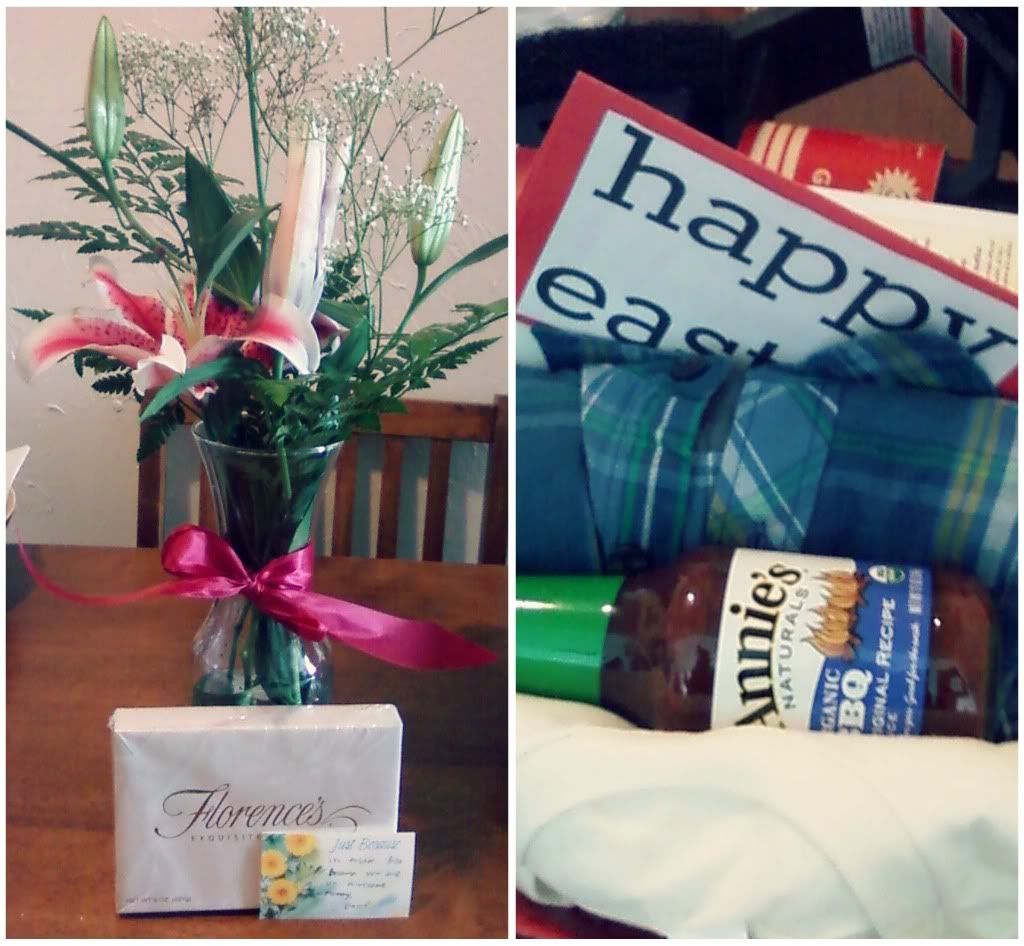 i made david a little easter basket with barbecuing goodies and a couple new shirts because i thought he might enjoy that a more than flowers and candy (he can't really eat much candy anyways, allergies and all)...although i did include a box of
these babies
. we are
loving
snickerdoodles right now, and super walmart has them on the cheap, thank goodness.
the rest of our day was spent at
church
, napping, hanging out with our doula, and snacking. we do holidays big around here! just kidding...i totally forgot to get groceries for a fancy dinner so we had an "eat whatever" night. growing up my mom called those "yoyo" or "musko" nights--"your on your own" or everything in the fridge "musko" (must go--get it?). maybe next year we'll have a fancy dinner...except probably never an easter ham.
i don't do ham. yeugh.