we live in a one-bedroom apartment (in a 100 year old building--yay for ancient fixtures!), which meant no nursery. this caused me initial panic, but eventually i was okay with it. really, do babies need a whole room to themselves before they can play on their own? sure, it's nice, but definitely not necessary.
here's a little tour of what we did with very limited space...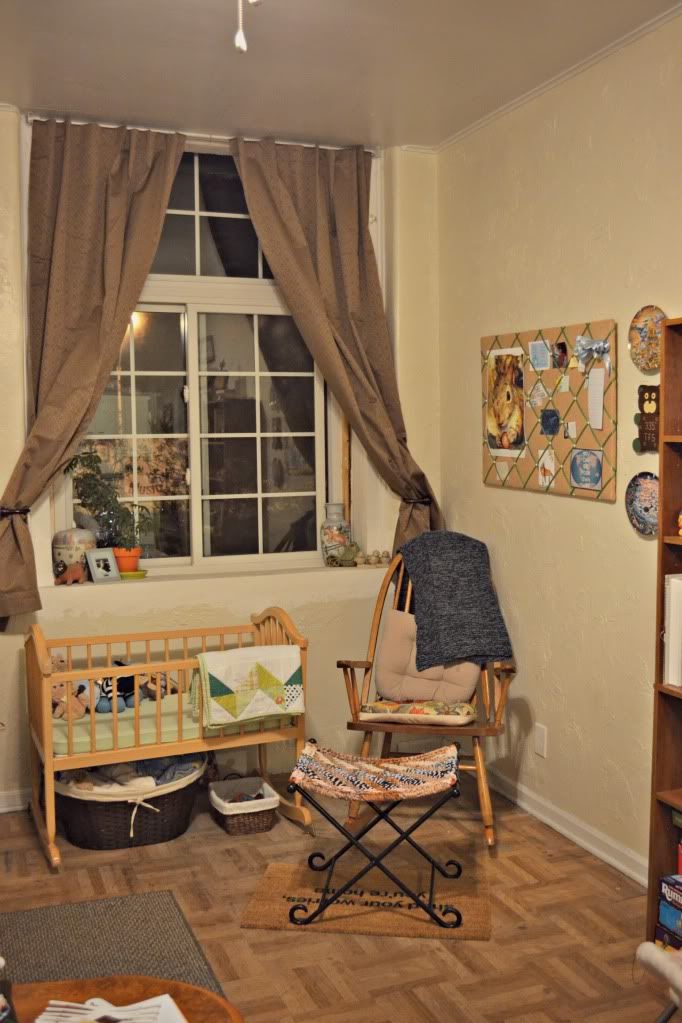 a corner of our living room became junior's corner.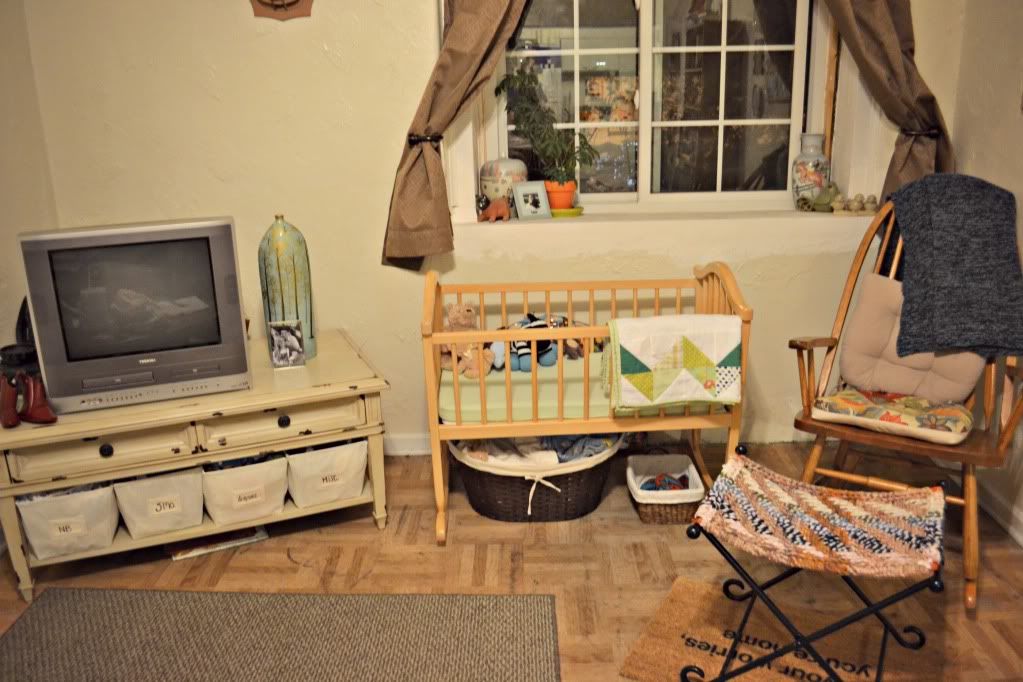 ...and the space below our television became his dresser with a couple of labeled baskets.
we bought the cradle via craigslist, although right now it's more of a storage thing since we're co-sleeping for the time being. instead of an expensive changing table, we toss a receiving blanket on the floor when it comes time for dipe changes...it works great!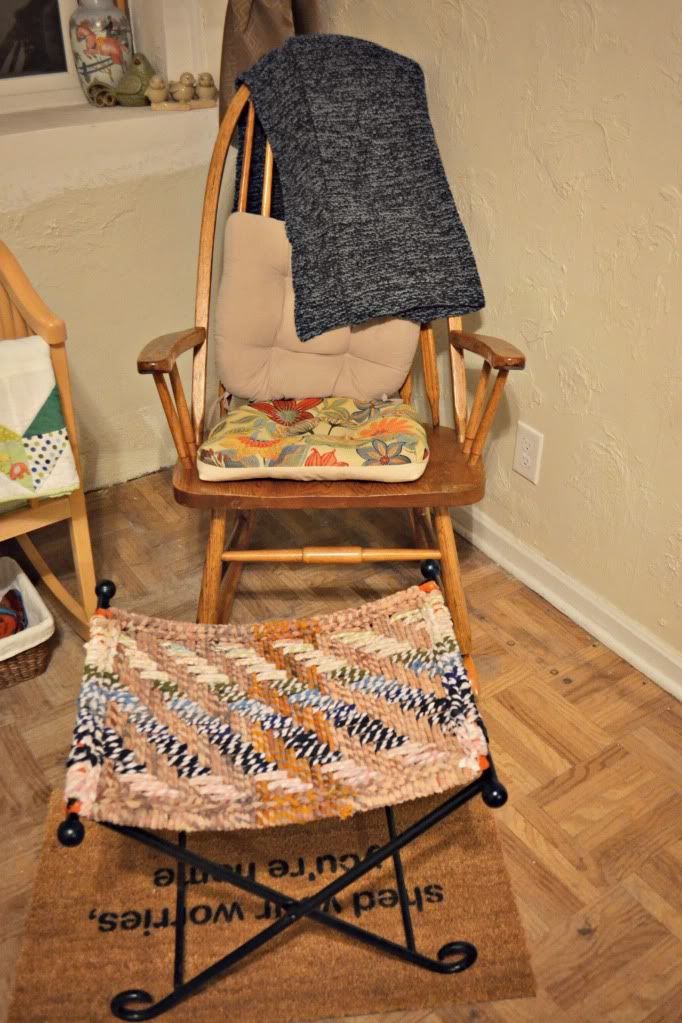 my rocking chair is a hand-me-down from my mom. she rocked all of her kids in it and i'm excited to do the same. i love sitting next to an open window and nursing my little guy.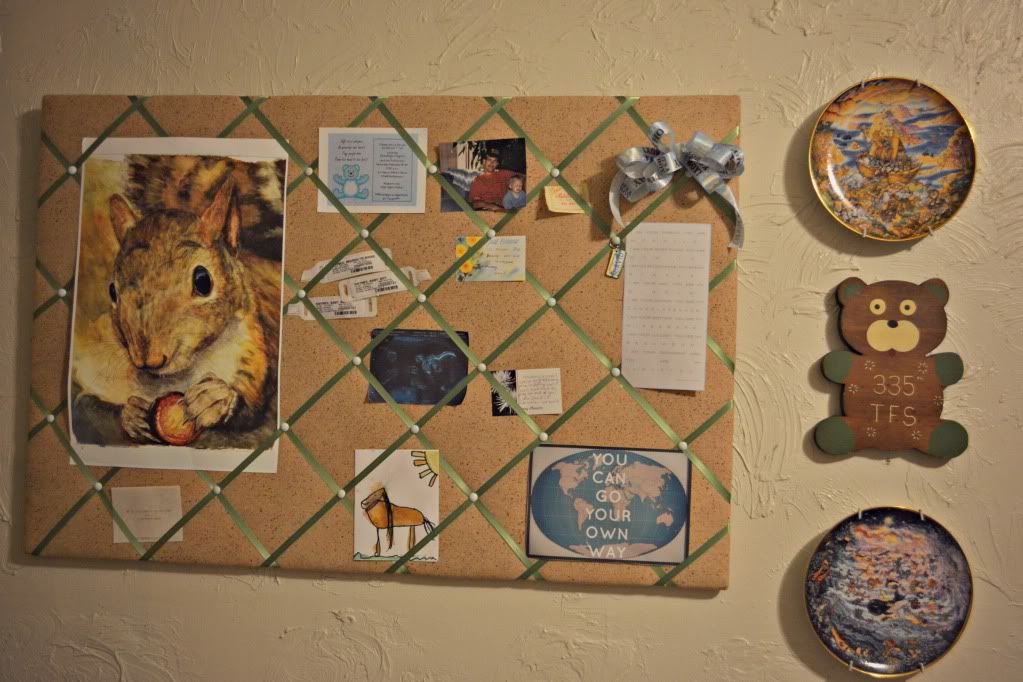 my sister made junior this bulletin board! i love it. the squirrel painting is done by my grandmother and i think it's so sweet. the teddy bear is from when david was born on an air force base. there were three little boys all born on the same day, so they all got these teddy bears (the "TFS" stands for tactical fighter squadron...pretty cool, right?). i like that it's in our son's space now. and the plates are another hand-me-down from my parent's house; they have lots of animals painted on them and remind me of home.
so that's our kid's space! i love that it has lots of bits and pieces from family members who love him and us so much. this corner is my favorite little space in our home.