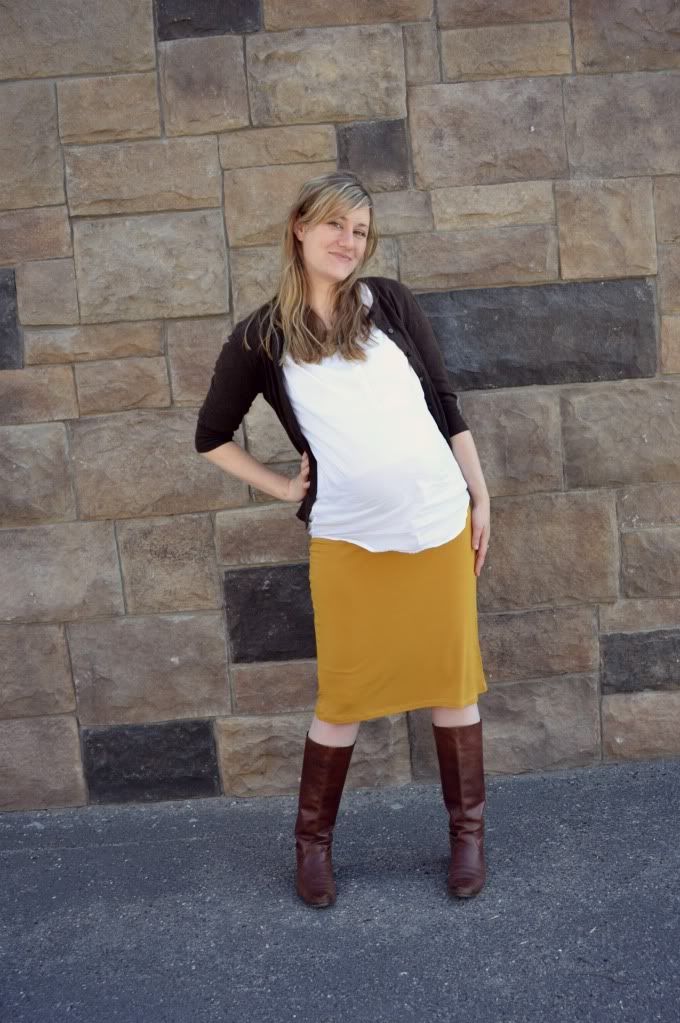 boots: thrifted; skirt: kosher casual; top: h&m; cardi: target; necklace: panache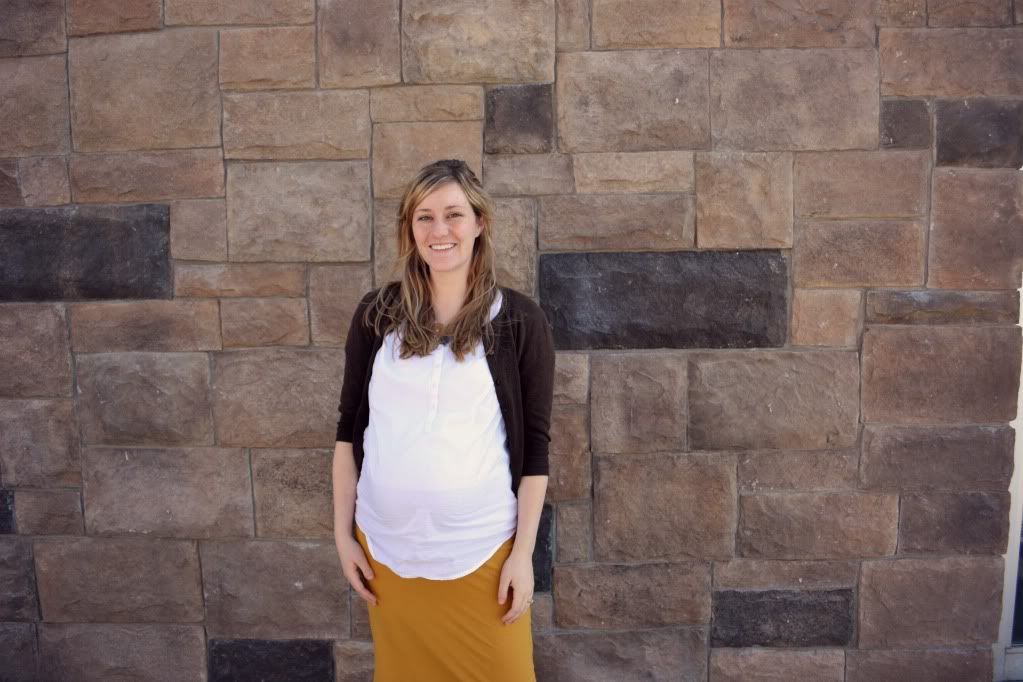 this skirt was heaven sent, i swear.
bottoms have been impossible during pregnancy. it just doesn't make sense to buy a whole new wardrobe for such a short amount of time in life! needless to say, i can't tell you how excited i was when
this skirt
came in the mail a few days ago...something new AND comfortable?! YES! it's soft and stretchy and will be totally wearable post-pregnancy, too.
so, someone clue me in.
lately we have had a huge influx of tanners. this is not abnormal for the springtime (although it confuses me that people come inside to a tanning bed right when the sun is coming out). the different thing this year, though, is the number of hipster skater boys coming in to tan. you would think they would be opposed to something as mainstream as tanning, but nope, they love it.
one guy who isn't tanning?
mine.
he's busy buying motorcycles and taking outfit pictures for me and wearing his old man flannel.
and he is pale and i like it.