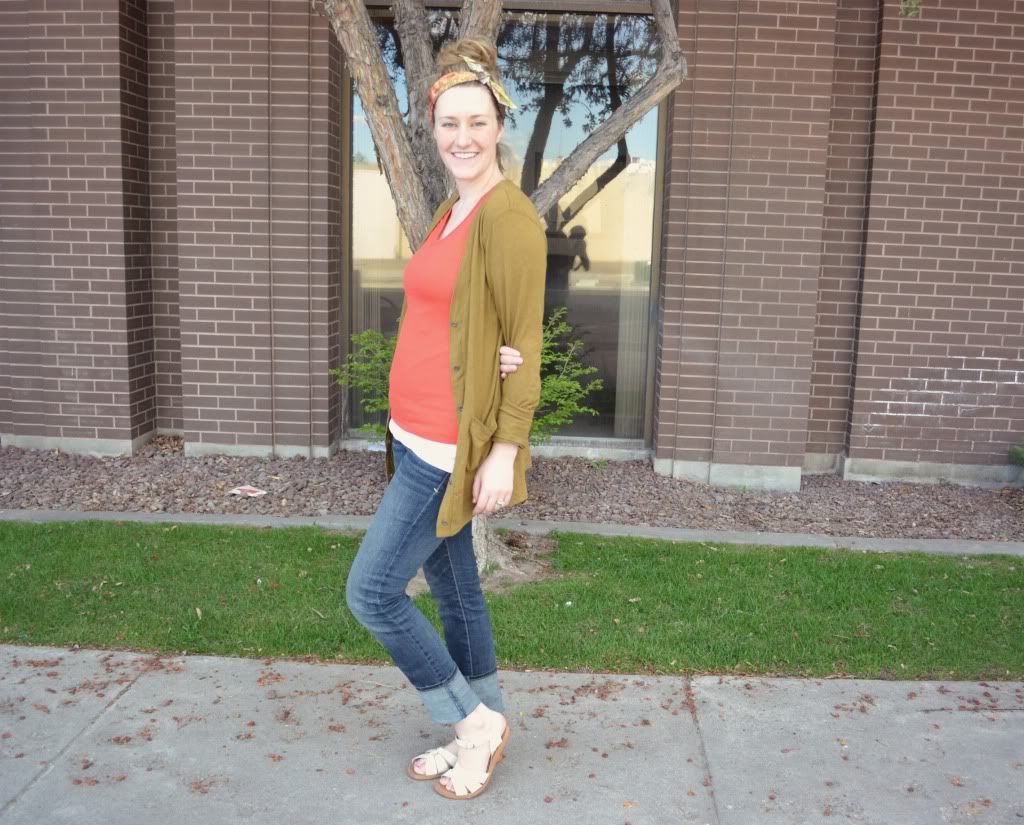 sandals: saltwater; jeans: ae; tee/cardi: target; head scarf: vintage/inherited from my grandmother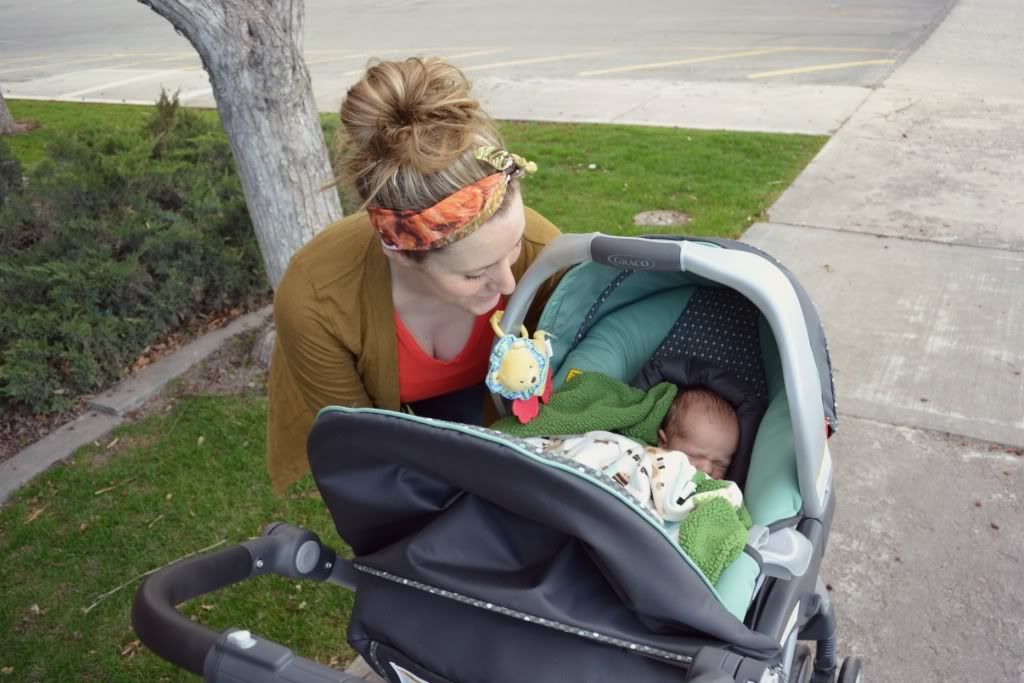 serious-faced napping guy
oy, can you tell i've barely seen the sun these last few weeks? and what a shame, because rexburg has begun the most beautiful summer! soon junior and i will be more mobile, though, and for now i'll enjoy our quiet days filled mostly with nursing and napping (the things a 2-week-old is best at).
anyways, we grabbed mission impossible 3 from redbox last night. we had grand visions of snuggling up on the couch and enjoying our gluten-free sugar cookies while junior peacefully slept between us.
15 minutes into the movie we found ourselves with regurgitated breast milk (TMI?) all over the whole family and us sprinting around trying to get everyone bathed and calmed down. my new momma anxiety gave me a full-on hot flash and panic attack, although by that point junior was happily snuggled in david's arms and waiting for a midnight meal to fill his now-empty stomach. go figure.
looks like we'll be paying an extra dollar to keep the movie one more night...