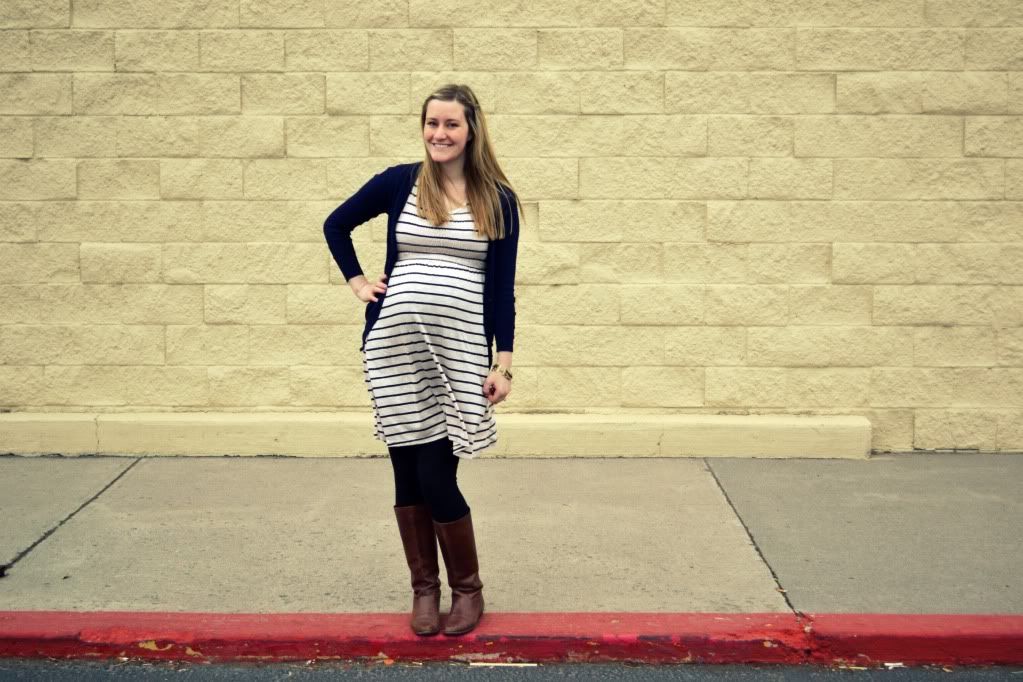 boots: thrifted; leggings (m): old navy; dress/cardi: panache
just about ready to pop, don'cha know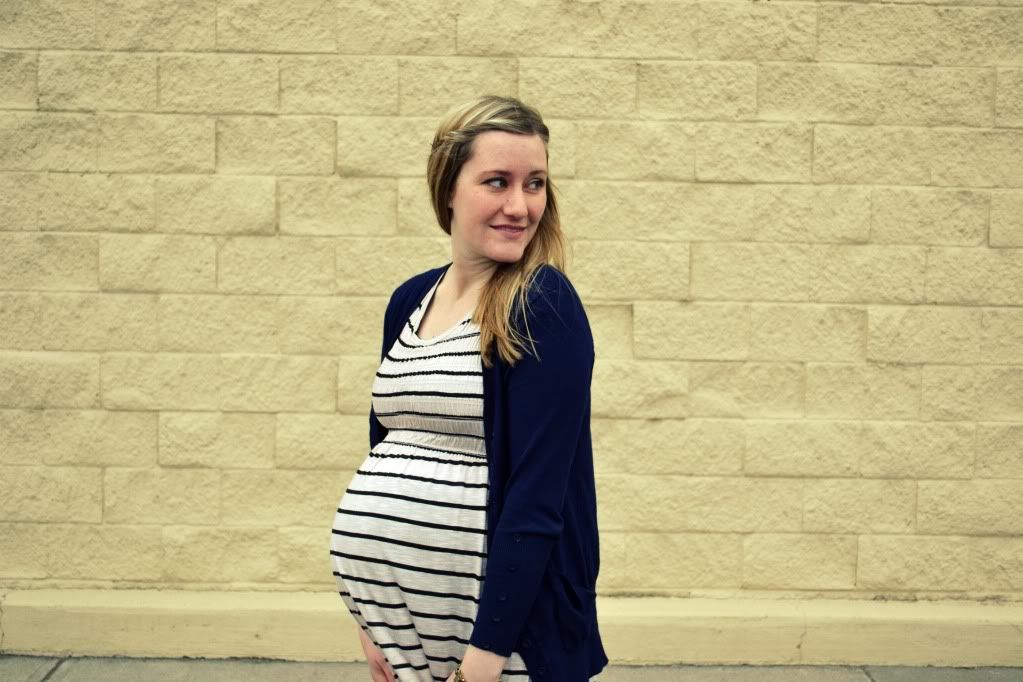 kate
took these outfit pictures! kate's a pro. she takes pictures
and
reads blogs, so i didn't feel like a narcissistic weirdo whipping out my camera in front of kmart and asking her to snap a bunch of pictures of me (even though that is kind of a narcissistic weirdo thing to do).
then we went into kmart and each bought two pairs of shoes. two! from the kmart! they were a.) surprisingly cute, and b.) BOGO. i love a good BOGO, especially when it gets me patent nude flats for $7.50.

p.s. did you have an awesome april fool's day?
how many of your friends announced "engagements"/"pregnancies" on facebook?
p.p.s.
i've been working on blog things

...
and THAT...is a lot of websites for one person to be on. yikes.