**i'm on maternity blog leave! i've scheduled a couple posts to keep my little blog home alive in my absence. this is one of them. enjoy!**

well, i've been a faithful picnik user for all my photo editing needs for a couple years now. i was a little sad when i found out they were shutting down TODAY...see, i'm not a fancy blogger. i don't have photoshop and wouldn't have the teeniest clue how to use it if i did have it (

so why spend the $$?

). i don't even think my cheapo walmart laptop could handle photoshop! i'm ok with it, though. i'm not a photographer or graphic designer; i'm just a weirdo with a fashion blog.
ANYWAYS...i spent a while looking around for something comparable to picnik and finally stumbled upon PicMonkey.com. so far, i think the monkey and i will be a good match.
we spent our first afternoon together playing with effects on pictures from my last evening alone before baby. i like effects. they're fun and make me feel like i have an ounce of the rad-factor that smartphone users have via instagram (

yeah, not only do i have a cheapo laptop and no photoshop, i'm still using a dumbphone! aah! still be my friend even though i'm stuck in 2005?

)
david headed to utah one night a little while ago to buy a dirt bike. he was nervous leaving me, being 9.5 months pregnant and all, but i was so excited for him to get that dirt bike i assured him i'd be just fine and urged him to go. it makes me happy when david does things that make him happy. and dirt bikes make him happy.
i spent my evening making myself a whole stack of
these
little guys. for reals, i sewed for about four hours straight, probably watched 10,000 episodes of parks & rec., and ended up with 10 sets of reusable nursing pads. for $5. BAM.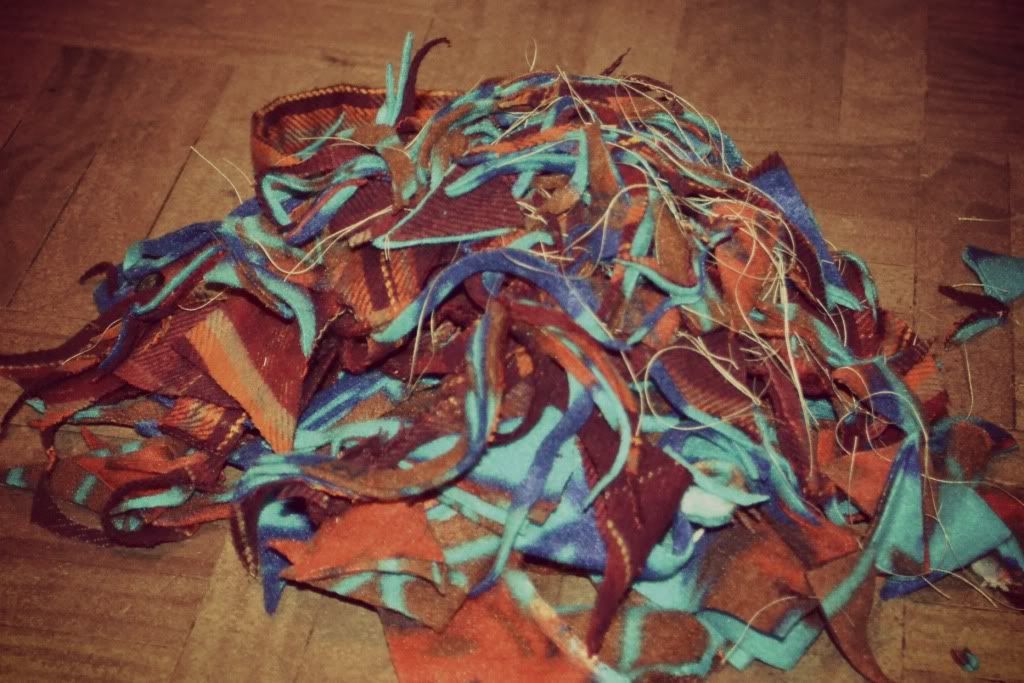 ...i also built up a massive scrap fabric pile.
too bad i don't have a cat to crazy with all that scrap fabric business.
i also enjoyed all my favorite pregnancy cravings at once: brown minute rice cups, cheese sticks, apple juice, and enjoy life's snickerdoodles. i didn't have a single craving until the end of my third trimester...is that abnormal? i don't know. i've never been in a third trimester before.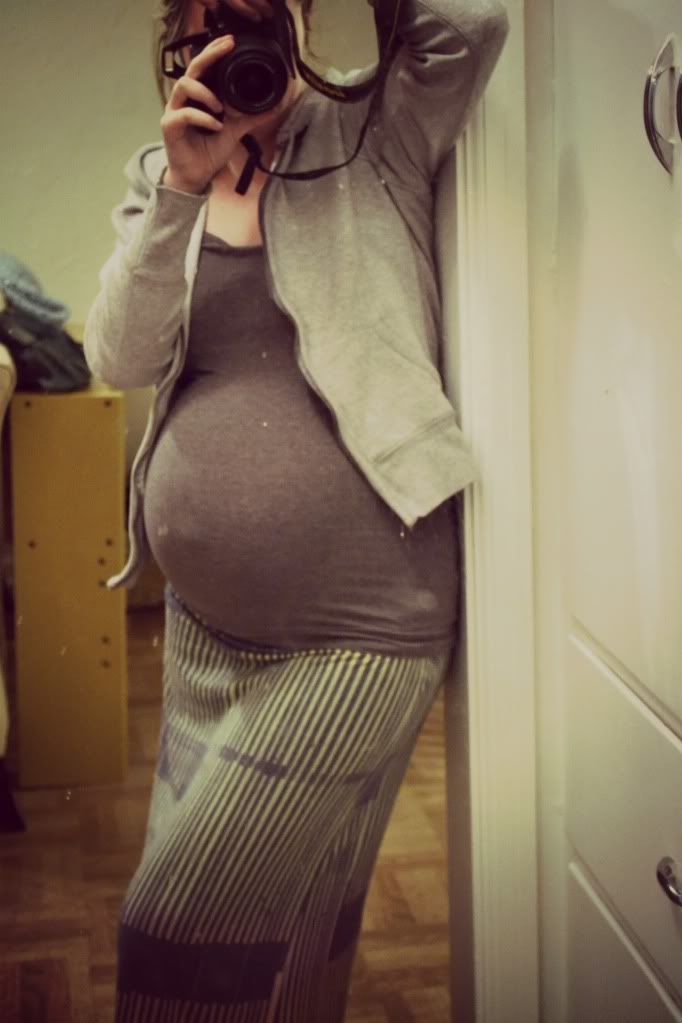 and finally, i looked in the mirror and was like, "BIG MAMA IN THE HOUSE!"
i also marveled at how this skirt is my new favorite item of clothing and it's not even maternity. and how my belly button is a shape shifter depending on how breech little junior is pushing on it.
and i made sure my hair wasn't in this picture because i actually answered the door with it looking all bananas and probably scared the pizza delivery girl half to death.
so yeah, it was a pretty good night, even though david wasn't there to enjoy it with me.