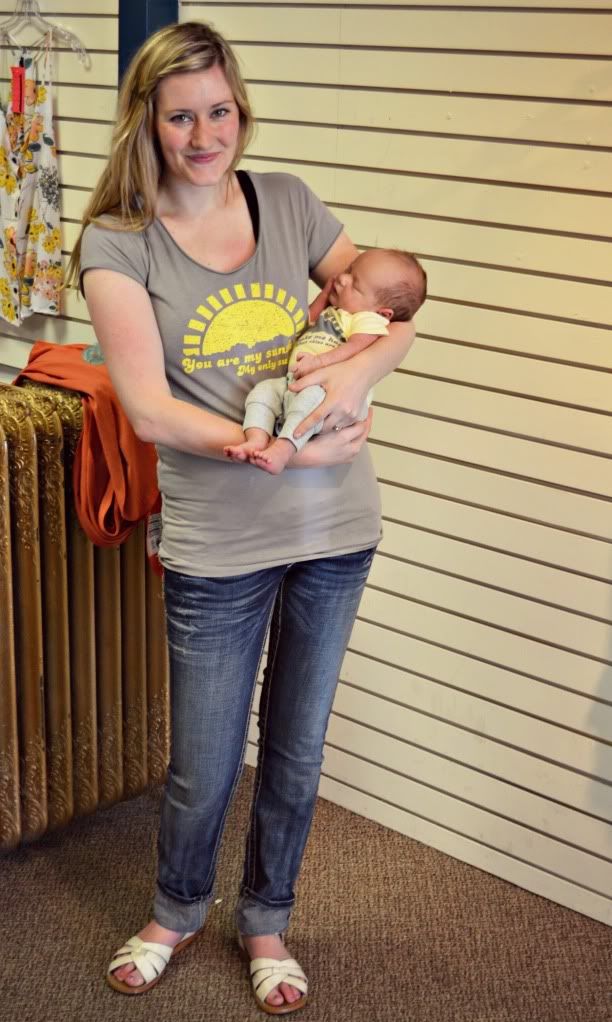 junior's all, "whatever, whatever, i match my mom, whatchu gon' do about it?"
i got us matching tops for mother's day!
i know how cheesy it is...but how much longer will he let me dress him, let alone in matching outfits? i had to take advantage of this golden opportunity, especially on my very first mother's day with a little one, and
especially
when i saw this irresistible combo in the
little treetops etsy shop
. i pressed "order" the minute i laid eyes on them.
i hope you had a happy mother's day!
i wanted to publicly say happy mother's day...
to my own momma, who is bold and crazy and gorgeous.
to david's mom, who is kind and thoughtful and beautiful.
to all the other mamas out there, who i now realize sleep less and love more than i ever imagined.
to my friends who are praying to have little ones of their own, who remind me every day that motherhood really and truly is worth fighting for.
to
birth moms
and adoptive moms, who make the hardest choices and love unconditionally and create their family in the most selfless way.
i really hope you all had a blast yesterday!
i leave you with a close-up of my boy sleeping, because i honestly and truly cannot help it:
(look at his bananas hairline! the best part is that it's all long and curly in the back. also i accidentally bought diapers a size too big, so he has a droopy diaper bum. hilarious)