sandals: saltwater; skirt: target; tee: wal mart; wrap: moby; baby: homemade DIY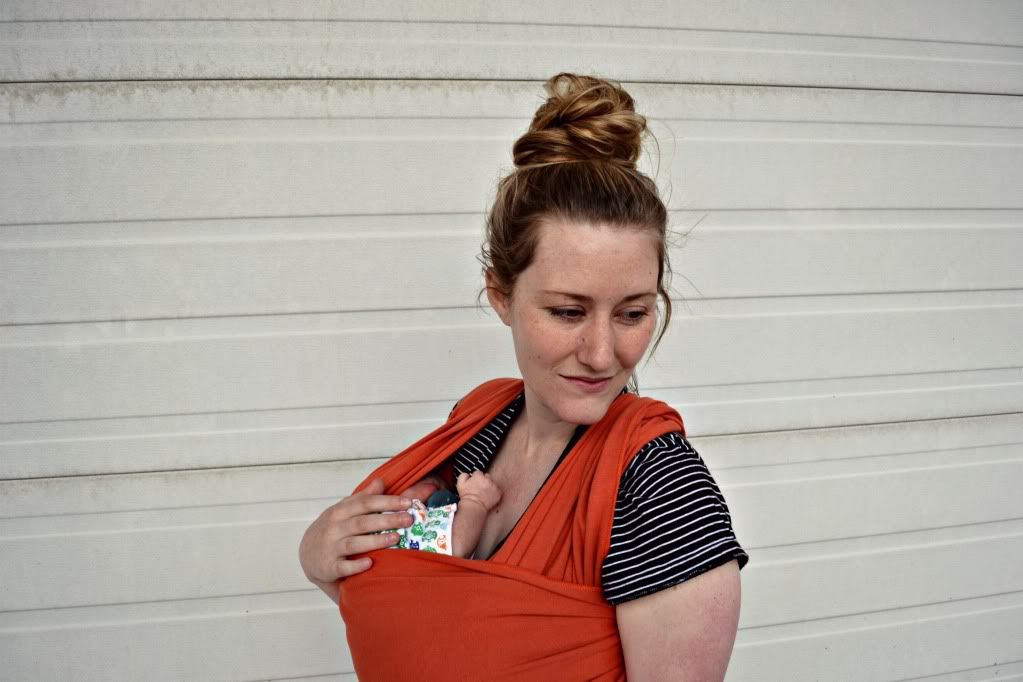 outfit pictures with a moby wrap brought to you by a cuddly newborn!
mr. joons had a rough day. all he wanted was to be held and walked. so hold him and walk him i did...practically all afternoon long! luckily it was a gorgeous day and i got to enjoy some sunshine and a peaceful baby. also this skirt is my new favorite thing...as i've said before
(over and over and over again)
, i friggin' love maxi anything, forever and always amen.
in other news, david got to participate in a motorcycle rally with 400 other bikes this weekend!
since our apartment is on main street, i got to watch them all
(plus a police escort!)
roll through from my living room window and catch a wave from my cute biker husband. i'm pretty sure junior liked hearing the rumble of all those engines.
(you can read more about wesley's warriors
here
--such a cool afternoon they put together! david said wesley was thrilled and it nearly brought him to tears hearing those 400 bikes fire up all at once to roll out for that cute little guy.)