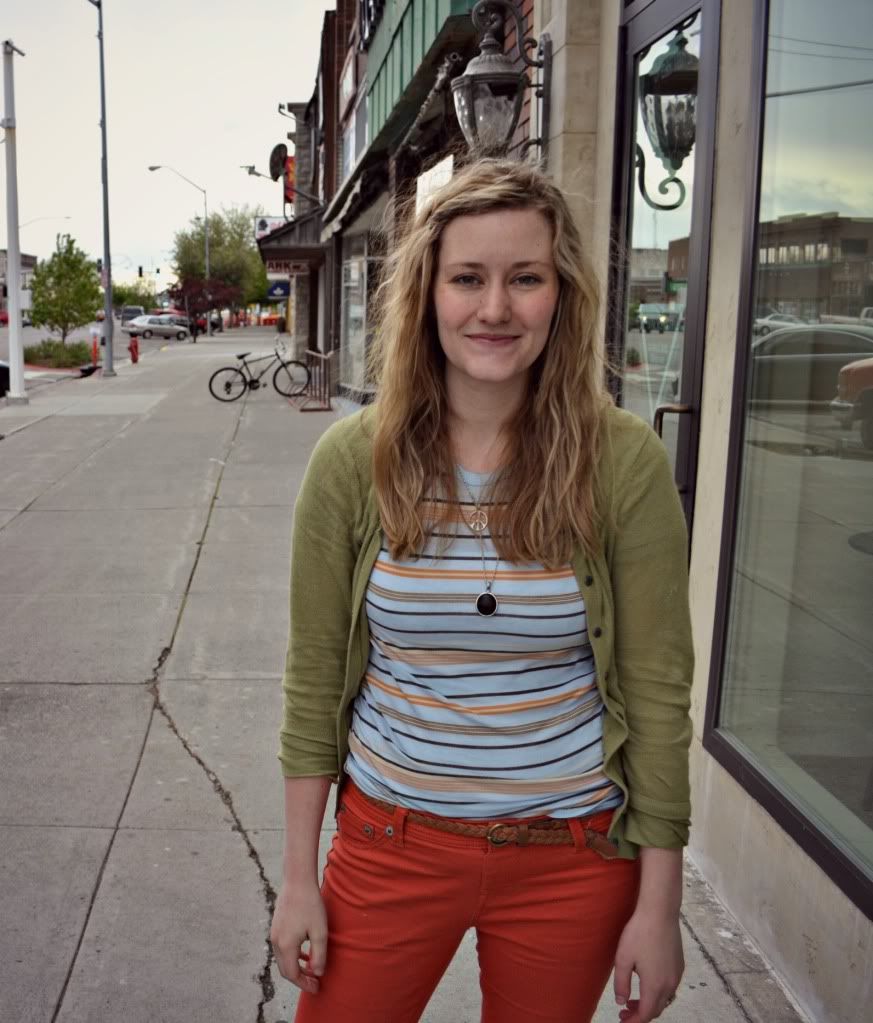 sneaks: kmart; pants: wet seal; belt: panache; tee: f21; cardi: kohl's; necklace: lucky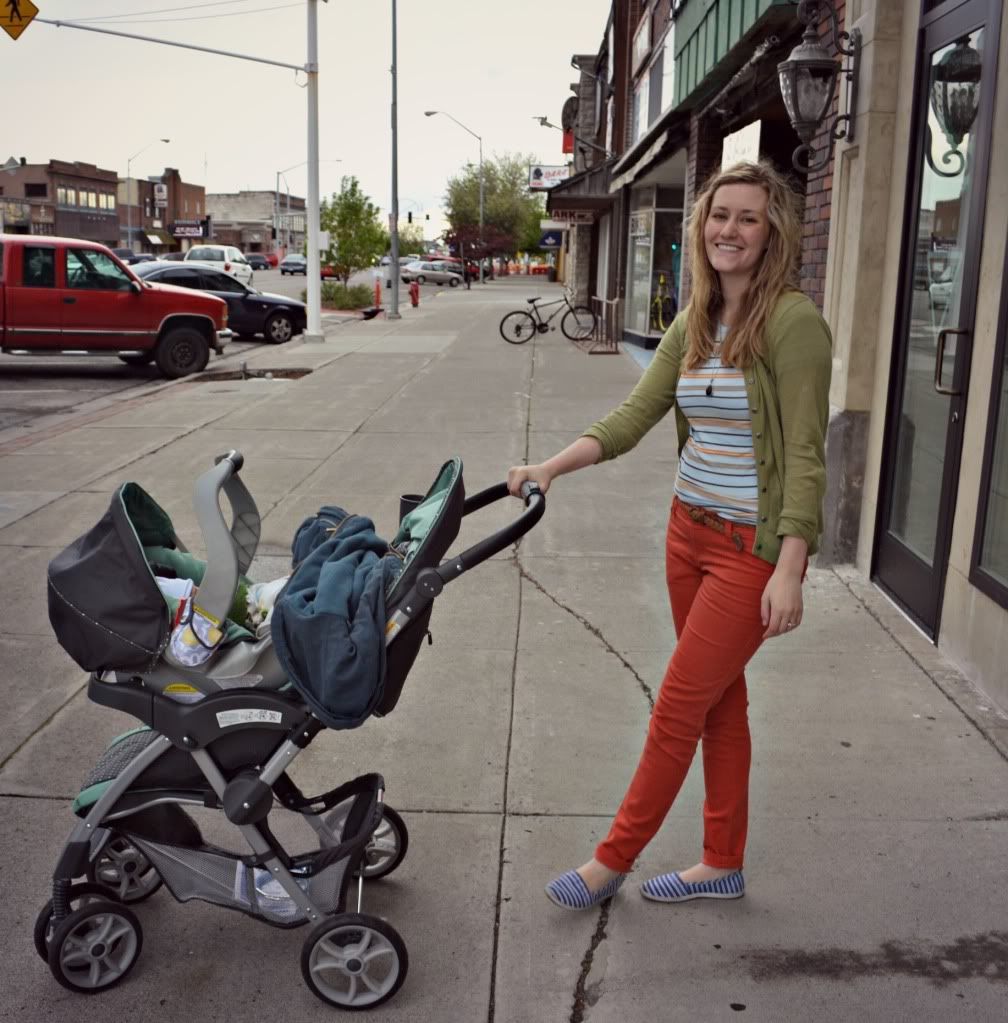 this was on our way to the farmer's market!
we go every week. it's right next to the building we live and
own a business
in, so it's easy to wander over on a friday night (even if it is CHILLY like it was on this particular evening).
i get a barbecue sandwich. david gets fresh-cut french fries. we snag a bag of kettle corn to share. and sometimes i get an italian soda. so yeah, it's safe to say friday nights are not our healthiest...but it's all so good! besides, what's more fun than supporting local vendors and walking hand in hand with a handsome guy? not much, my friends. if you're in rexburg you should totally go check it out.*
when we got back home, mr. joons enjoyed a complete takeover of our bed:
but really, we were fooling ourselves if we ever thought anyone else was in charge around here.
*(fridays 4-8 in the parking lot across from city hall in downtown rexburg)