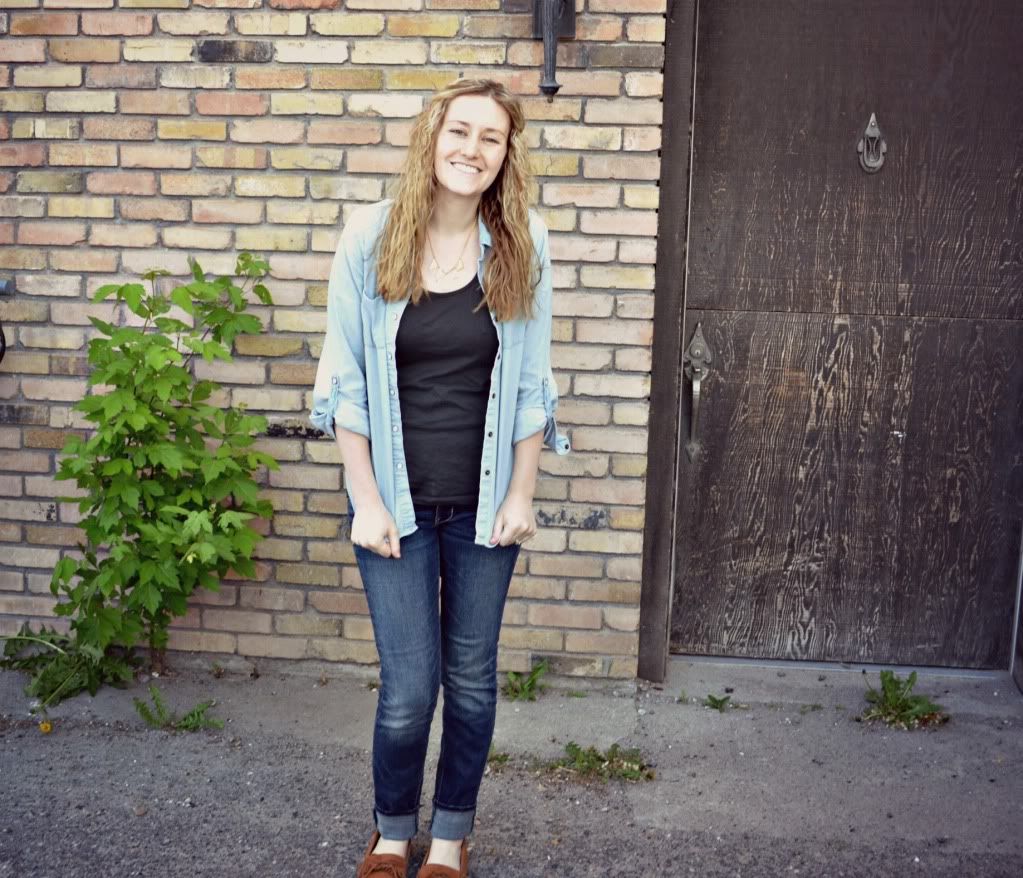 moccasins/chambray: target; jeans: ae; tank: gap; necklace: nikki lorraine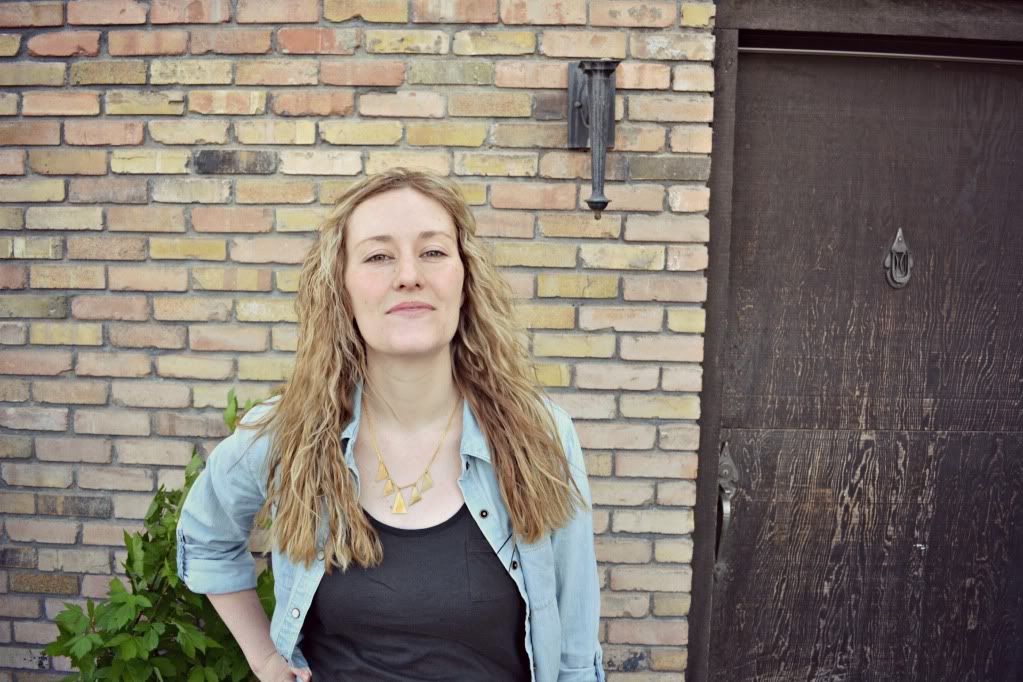 my 5 latest obsessions:
1. this denim top. i wear it all the time, with everything. how original, right? a blogger obsessed with chambray.
2. pictures of my davids. i just keep taking them and thinking each new one is better than the last.

3. perms. i straight copy-cat-ted
kate
and went and got myself a head of curly hair...please feel free to join us back in the 90's. we're listening to mix tapes on our walkmen and paging each other over here.
(although really, my head smells like a dusty egg fart right now and all i can think of is elle woods telling the courtroom about tracy marcinco entering the wet tee shirt contest and deactivating the immonium thygocolate)
4. sweet potato/black bean meal combos. my mom made us lettuce wraps while she was here, and david's mom made us vegan quesadillas, both filled with sweet potato and black bean fillings. you just have to try it.
5. sleep...but does that surprise you?
p.s.
because it's important:
geri & jason
are former rexburg-ians. geri has the cutest blog and photos (i'm an avid
stalker
follower).
jason has
cystic fibrosis
and is gearing up for a double lung transplant. you can watch a little video about them and their situation on the
team jason website
...it's totally worth your time. if you have the means to make a donation, even a couple dollars, i know it would mean the world to them.
video shares, prayers, and happy vibes are, i'm sure, also much appreciated! thanks, guys :)