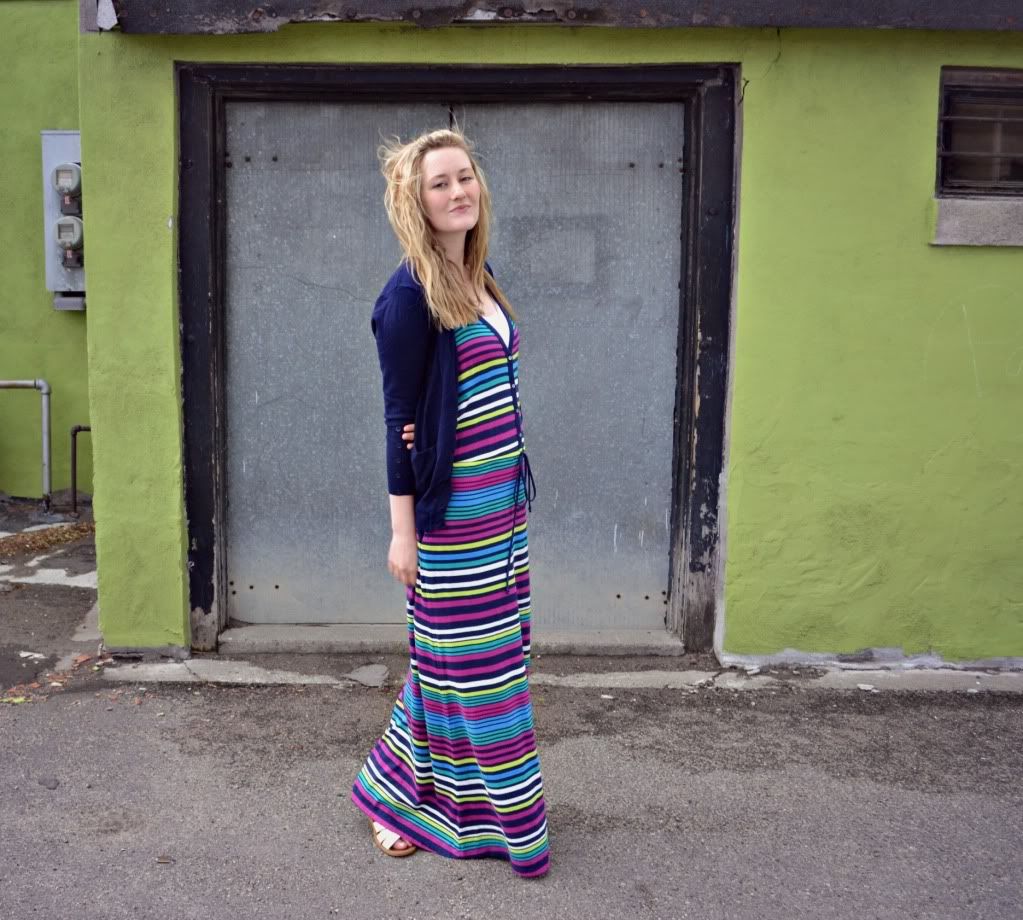 sandals: saltwater; dress: old navy clearance; cardi: panache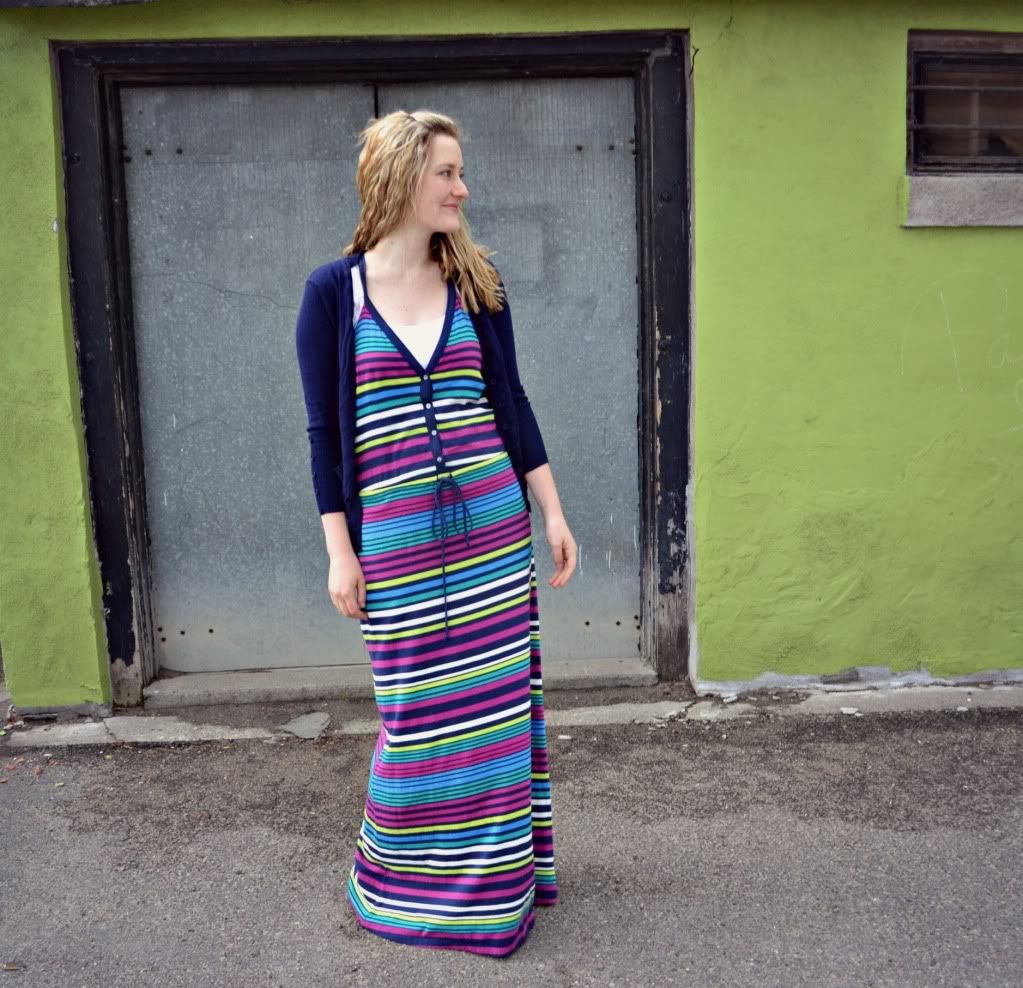 this outfit was perfect for a grey, gloomy day...except for the part where it started raining and the hem of my dress got soaked in the grocery store parking lot. woops.and the part where the 50-mile tie on the waist of this dress got caught in everything all day long.
since gloomy weather in my favorite, we celebrated by going on a chilly evening walk!
also i wanted to buy some dark chocolate to go with my blackberry sorbet...yumm.
look at joons all snuggled up in his footie pajamas and motorcycle cap from
carrie
!
when we came home, david found an episode of the simpsons on youtube, i watched the bachelorette (laaaame), and junior happily filled a diaper (or two). we were a very content trio.