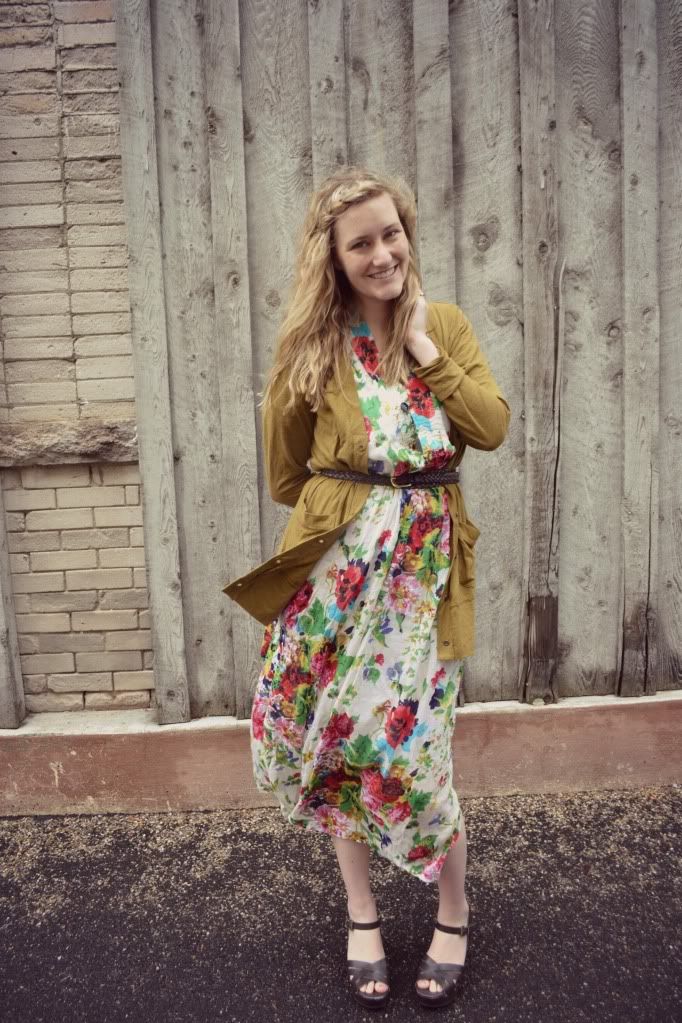 i bought this dress (kaftan) before joons was born because i thought it would be easy to nurse in.
not only is that true, i would go so far as to dub it the best nursing dress ever in the world.
i ripped out the seam closing the front v-neck, so it basically opens clear down to my stomach, and then sewed a button and an elastic loop on to keep it closed when mr. joons isn't eating. BAM. i'm tempted to order 15 more since it's really hard nearly impossible to find dresses you don't have to take completely off to nurse in. plus anything labeled "maternity" or "nursing" gets an automatic price double.
anyways, to make a short story long, that's how my new favorite dress came to be.
you're lucky i didn't let it lead into my rant about public nursing. we'd be here all day...motherhood has certainly brought out my opinionated streak!