heels/tank (n)/cardi: target; skirt: forever 21; belt: panache
that sun was just riiight in my face, now, wasn't it?
rexburg is getting gorgeous. idaho summers are pristine, i kid you not. just last night, junior got to a rather hysterical level of screaming, so i popped that little guy into our
moby wrap
and headed outside for a walk. he was asleep before i walked 10 feet and i got to enjoy a good hour of fresh air, which would have been impossible during a frigid rexburg winter. hallelujah.
well, we took junior to the taco bus in celebration of cinco de mayo last week. a man's first trip inside a taco bus is an important rite of passage in our family, so we were pretty excited. i think junior liked it. he slept through the whole experience, so...success when it comes to a 3-week-old, am i right?
david's face in this picture documenting the occasion cracks me up: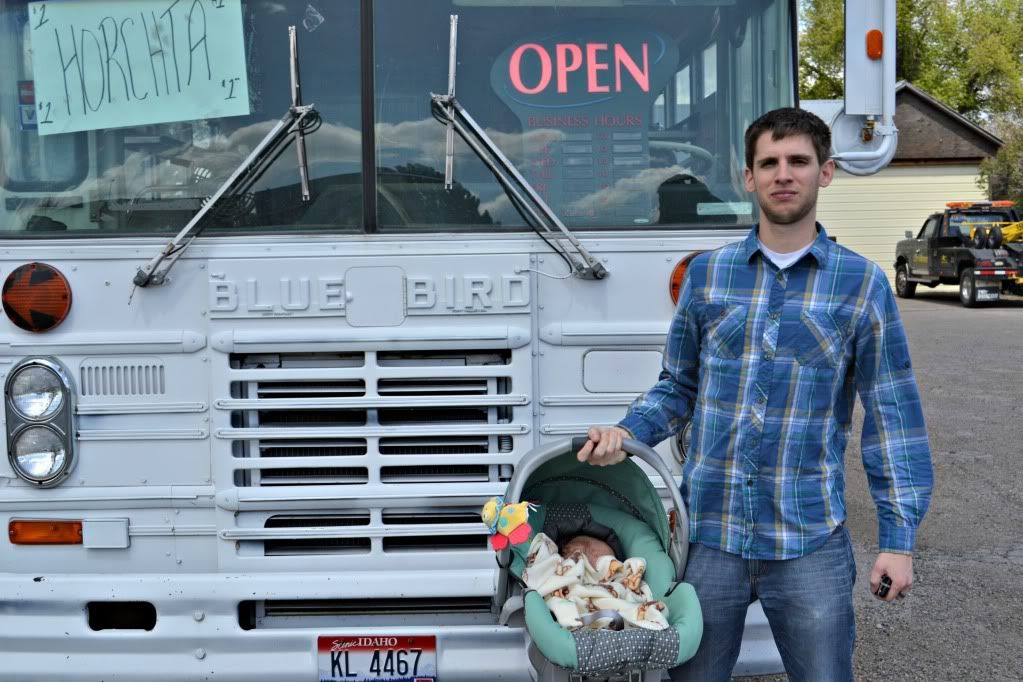 (despite what it looks like, that blanket is not covering his face. i promise we're nice parents)