flats: c/o wanted shoes; pants/tank: panache; cardi: h&m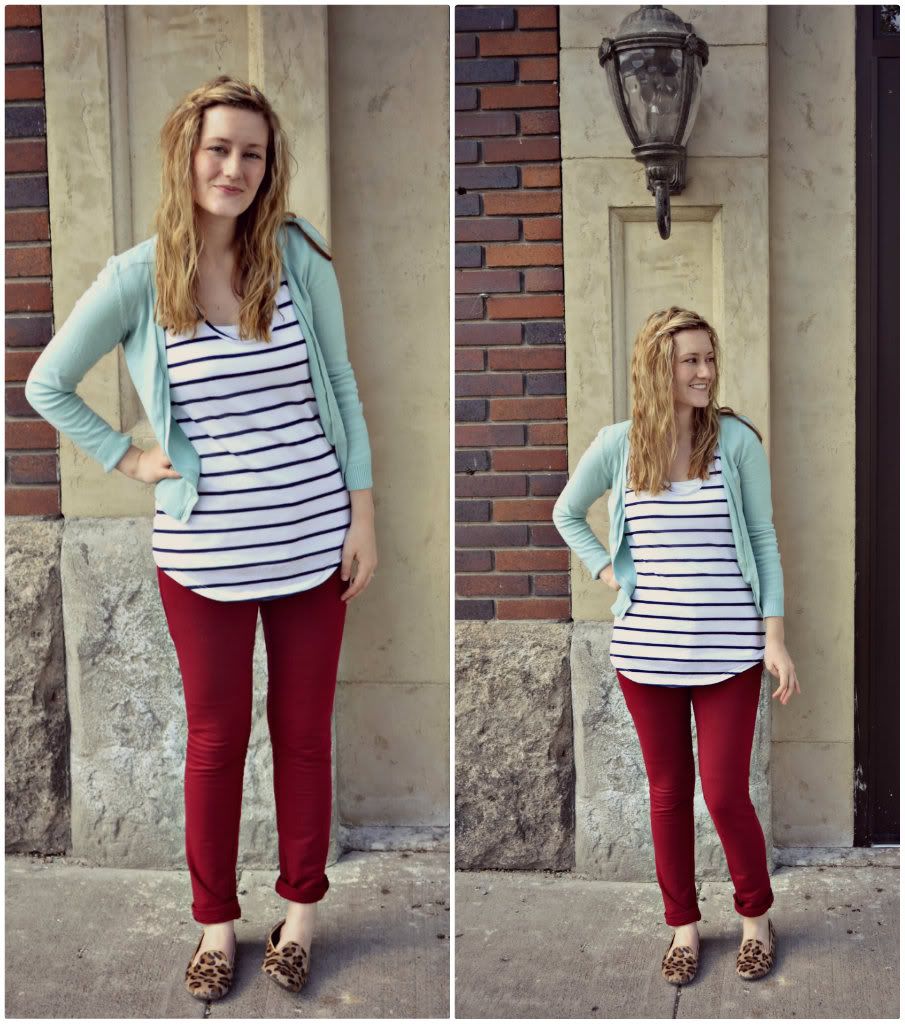 i meant to put this up early this morning, but instead of writing a blog post last night, i laid in bed with david and watched an episode of the office. and, not only was i too sleepy to type, i was almost too sleepy to put my half-eaten pint of blackberry cabernet sorbet back in the freezer...which would have made for an even bigger mess at 3am, when i was awake changing our sheets due to a well-aimed spit up from junior.
he made up for it in sheer preciousness this morning, though:
he was so cute i couldn't bring myself to get out of bed after our family nap...which meant that when my friend megan stopped by at like 1:00, i received her company in my underpants.
don't worry, i'll make up for my morning of sloth by doing big things today!
...after i cuddle this baby softness for maybe just 5 more minutes...