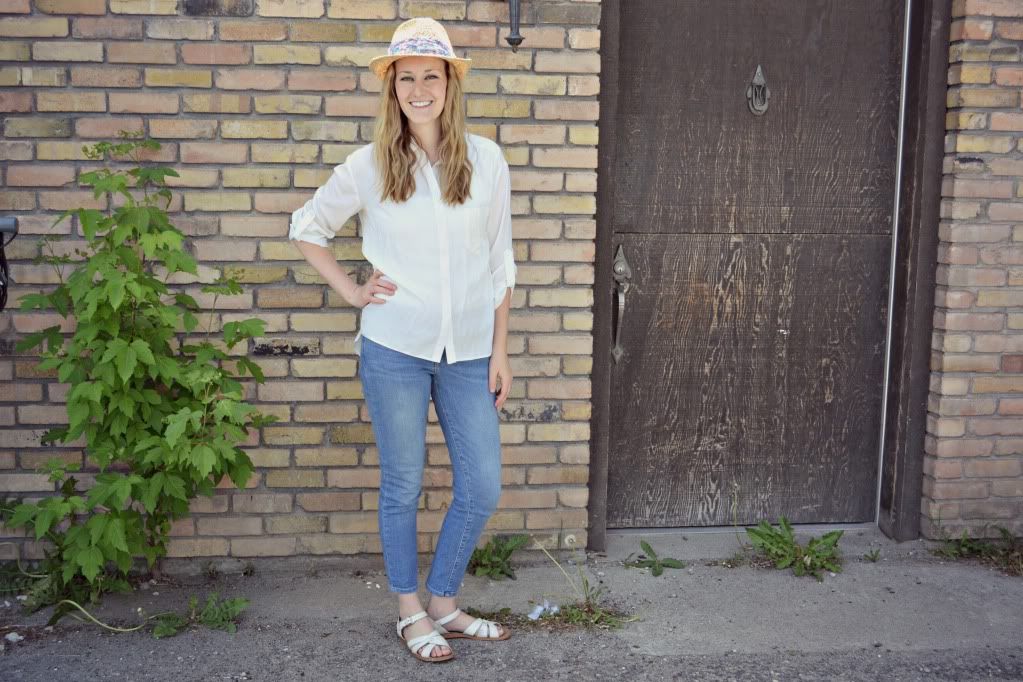 i was thinking about retitling my blog, "how to wear saltwaters all summer long, with every single thing you own," except the URL's taken*. so i guess i'll stick with cats & cardigans.
i went shopping with
kate
the other night. while at target, i tried on this hat and she said, "that's cute!"
so i bought it. seriously, that's how easy it is to convince me that items at target are a wardrobe necessity. i'm still not convinced i can pull off the hat thing, but it was definitely nice to cover up some crazy bed head! also my eyes disappear when i smile, and that's all i have to say about these photos.
if you're curious about what an average night for me might look like these days, it's this:
bouncing a sleepy mr. joons on my birth ball while i watch
sleepless in seattle
(for the first time!).
homeboy loves to be held and bounced, and the two combined with his race car jammies...he was out.
*statement not based in fact
p.s. the title of this post comes from a children's book that my family used to love.