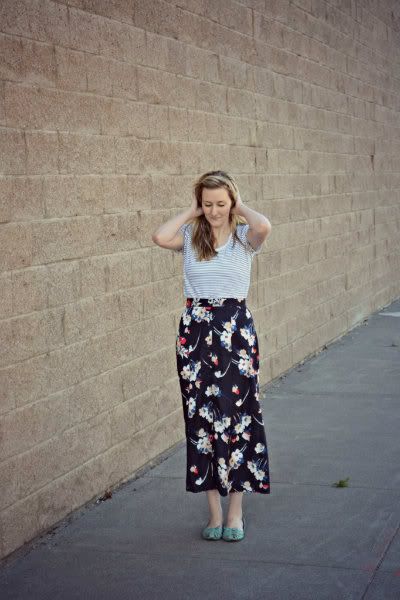 flats: modcloth; skirt: f21; tee: wal mart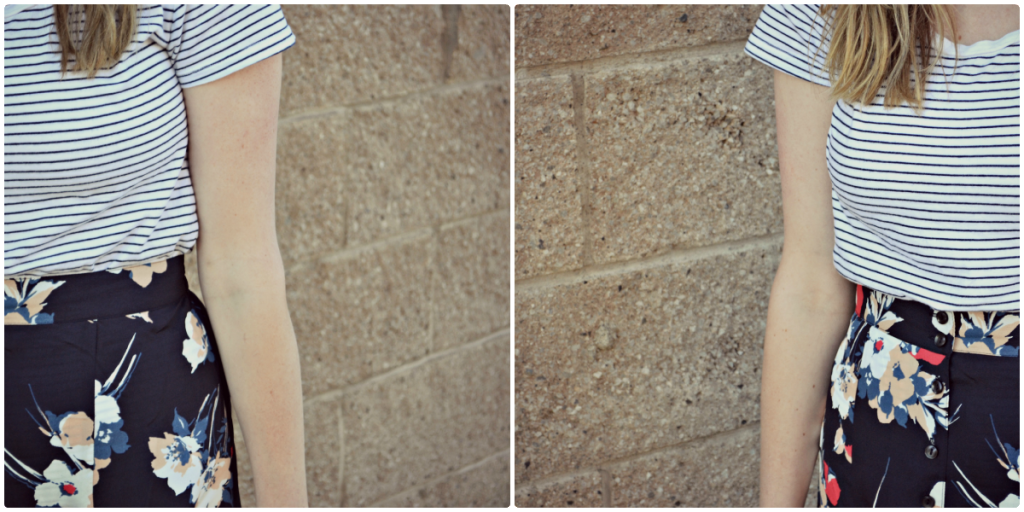 kate took these pictures for me while our husbands were kicking motorcycle tires and talking motorcycle talk. those two are good at that, which is nice because kate and i have no clue what it all means.
see, last night david told me it would be a good idea if i hopped on our new motorcycle (a harley, guys! and don't worry,
we traded
one of our old motorcycles for this one, we didn't buy
another
bike. because that would just be ridiculous) and cruised down to the wal mart with him to pick up a couple things.
he said we could leave the baby with our good friend sydney, who lives right upstairs.
i said, "no." i said, "i'm not ready! the joons needs me!"
and david said it would be a good idea and by the way, didn't i miss having the wind in my hair?
well, he's cute and i did. so i texted sydney and she came down and snuggled the joons and we left, just the two of us.
THEN, on our way out, we ran into
kate & landon
! they stopped by to check out our sweet new ride, so we cruised side by side through town on our motorcycles and felt so cool.
and then david and i strapped our box of diapers onto the back of our harley davidson, and we felt even cooler.