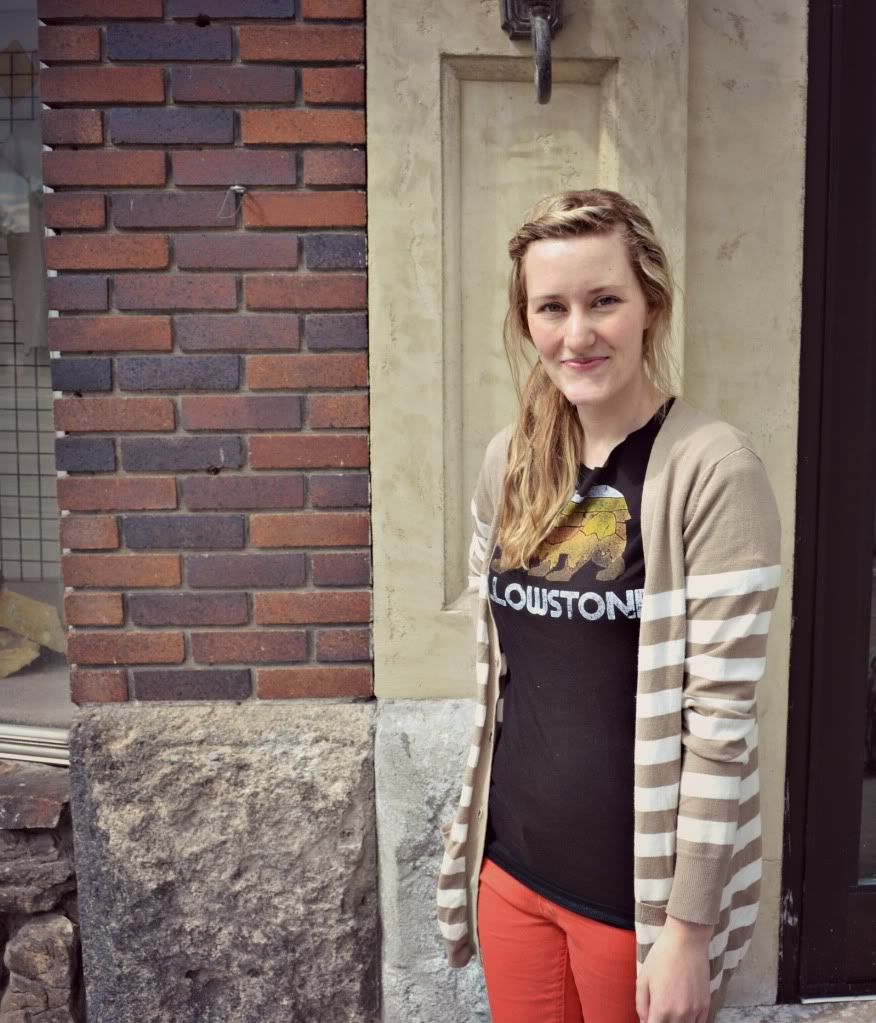 sperry topsiders; orange jeans: wet seal; tee: target men's; cardi: panache
literally 25 seconds before we took these pictures, i slammed my head hard into the door behind me.
i was walking and looking toward the street, my neighbor was coming out the door...bam.
initially it honestly didn't hurt. i was all,
"no, i'm cool, barely hit my head!"
and they said,
"it looked like your head hit kind of hard..."
i really think my embarrassment blocked the initial pain.
so then i walked to kmart to get a sun-blocking curtain liner.
i squatted down to look at a bottom shelf, and when i stood up...i saw stars. and the room maybe spun just a little bit. and my head started pounding. yee-ow. turns out i really did give my head a good whallop.
i think i may have been a bit concussed, but a few days later i'm feeling okay...so that's good.
ANYways,
my bestie rach
is here until tomorrow! we've been having the best time.
i keep joking that she came all the way from north carolina because, "i'm worth the trip!" and she keeps correcting me, "er, junior's worth the trip..." this is what happens when you have a really cute kid. nobody wants to see you, the parents, any more. they just want to cuddle your baby and squeeze his little chunky man thighs.
we did realize, though, that we could both still sing the entire theme song from the baby-sitter's club movie*.
so this happened. on VHS. BAM.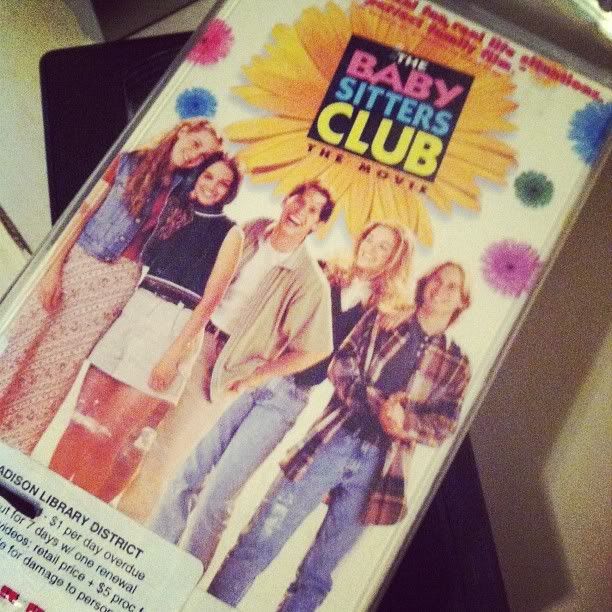 *say hello to your friends - baby-sitter's club!
say hello to the peeeeeeople who care. nothing's better than friends - baby-sitter's club!
'cause you know that your friends are always theeeeere...
(i'm so happy if you just sang along in your head)