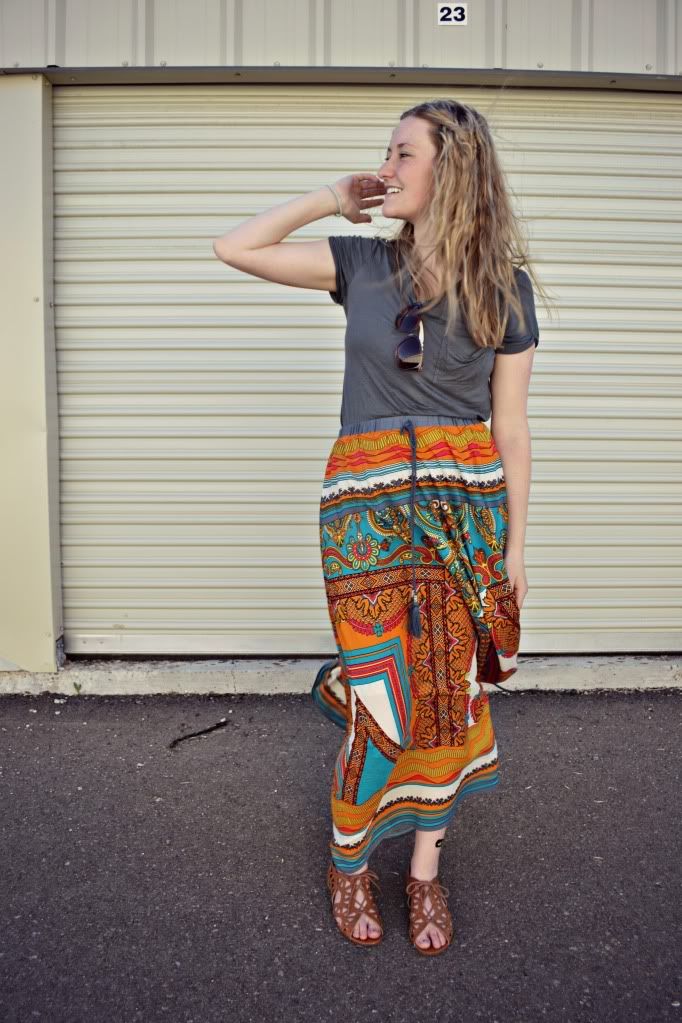 sandals: kmart; skirt: f21; tee: panache; sunglasses: some gas station in NV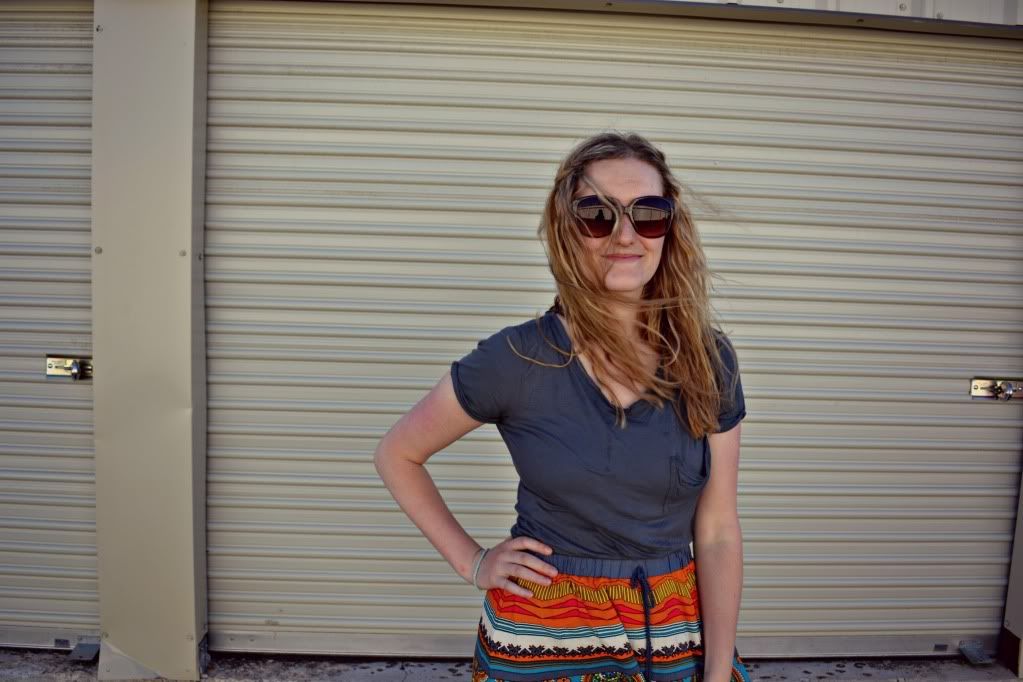 we bought a motorcycle!
i guess it would actually be more accurate to say that we bought another* motorcycle...my husband loves motorcycles, and i love watching him ride a motorcycle, so it's kind of a thing for our family.
he buys and fixes up and sells, i admire his biceps while he does it all.
this one, though, will not be sold any time soon. we're in love and we don't care who knows it.
all day last thursday, david was jumping around and grinning from ear to ear and making sure i understood how very very excited he was about this motorcycle.
i understood why as soon as i saw her.
this vintage cutie is in pristine condition, you guys, and we got one heckuva deal on her. i named her rosy.
right now i'm trying to convince david to let me recreate
this photo
. pretty smoking hot, right?
*we've also got a kawasaki 2009 vulcan 1700, which is currently for sale, and david's sweet dirt bike.