a few snapshots of our weekend: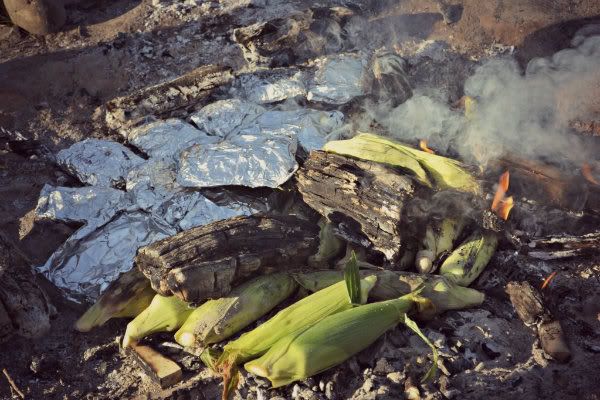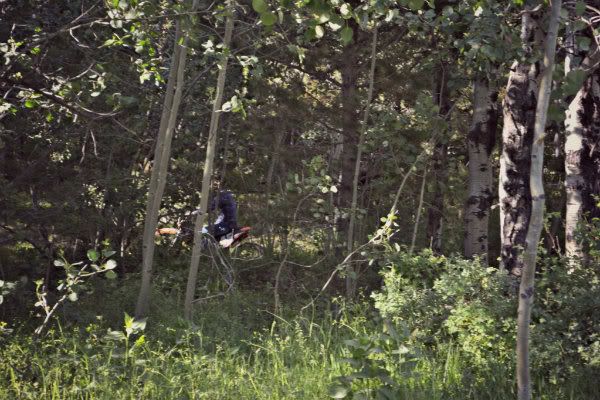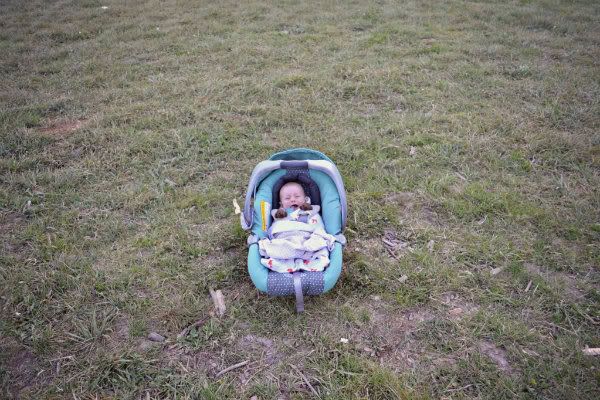 -i made jam. strawberry freezer jam. it tastes like summertime and now we put it on everything we eat. david had the brilliant idea of giving the berries a good mush in the food processor instead of smashing them by hand, and it was just the ticket. jammy perfection.
-we had tinfoil (hobo?) dinners on saturday night.
david opened his and said, "holy smokes, this is so much food."
he ate half.
i ate my entire dinner and then finished his.
joony's having a growth spurt, and the two of us practically eat non-stop.
-david brought his dirt bike out to the wilderness and ripped around some mountain trails.
i even took it for a short spin myself, and wouldn't you know, that thing is one fun machine.
-i spent my weekend in shorts and a tee shirt, and it was awesome.
sometimes, instead of outfit blogging, it's nice to use clothes for comfort, my camera for pictures of my family, and this blog for documenting a very sweet summertime.