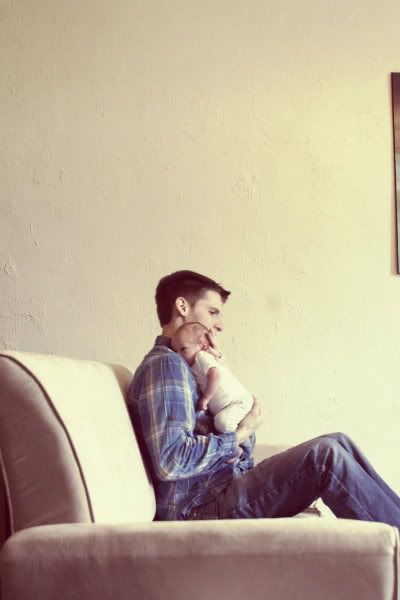 my husband became a papa 10 weeks ago, and let me tell you, it looks
good
on him. really good.
it's been a blast to watch him take on this new identity. i thought he'd take a few weeks to adjust, but nope, he jumped right in. it seems as though david was born for this, and i've never felt so close to exploding with love for that handsome guy.
babe, thank you for helping me with the long nights, the fussy times, and the dipe explosions...
and thank you also for hurrying over every single time i say, "c'mere, he's being cute!" when all he's really doing is looking at me. thank you for acting a fool to get that joony to smile and thanks for reassuring me when i get weepy that i'm doing an allright job at this after all. thank you for being 100% on my team with those scary delivery decisions, with nursing (even in public!), with co-sleeping. this new life has been so very sweet with you by my side.
i can't wait to see you teach this little guy to ride his first motorcycle, to coach baseball teams, to show him how to wear old man shorts and flannel, to help him perfect his golf swing. but right now, i'm so content watching you rock his squirmy little newborn body to sleep.
photo by the beautiful and talented kate