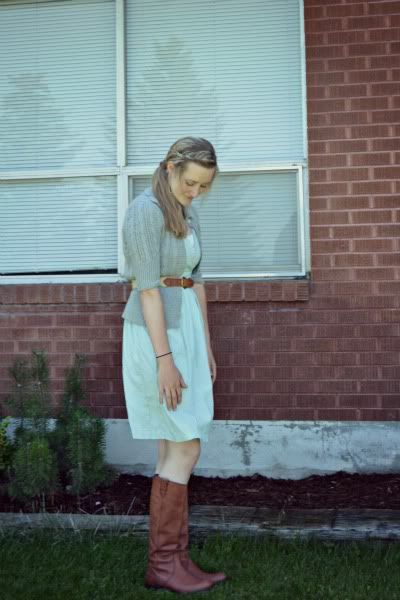 boots: madewell; dress: target (2/3 years ago?); cardi: thrifted; belt: leftover from horse show days; earrings: truly sarah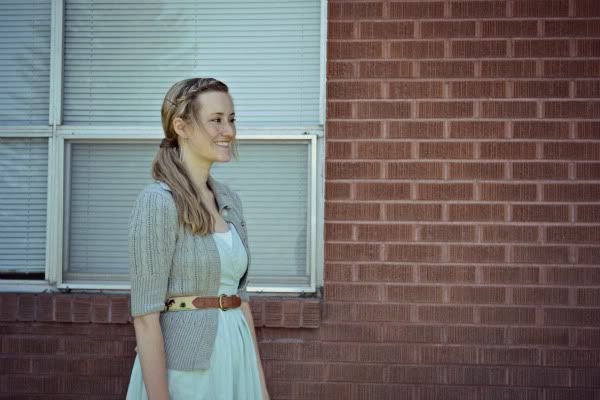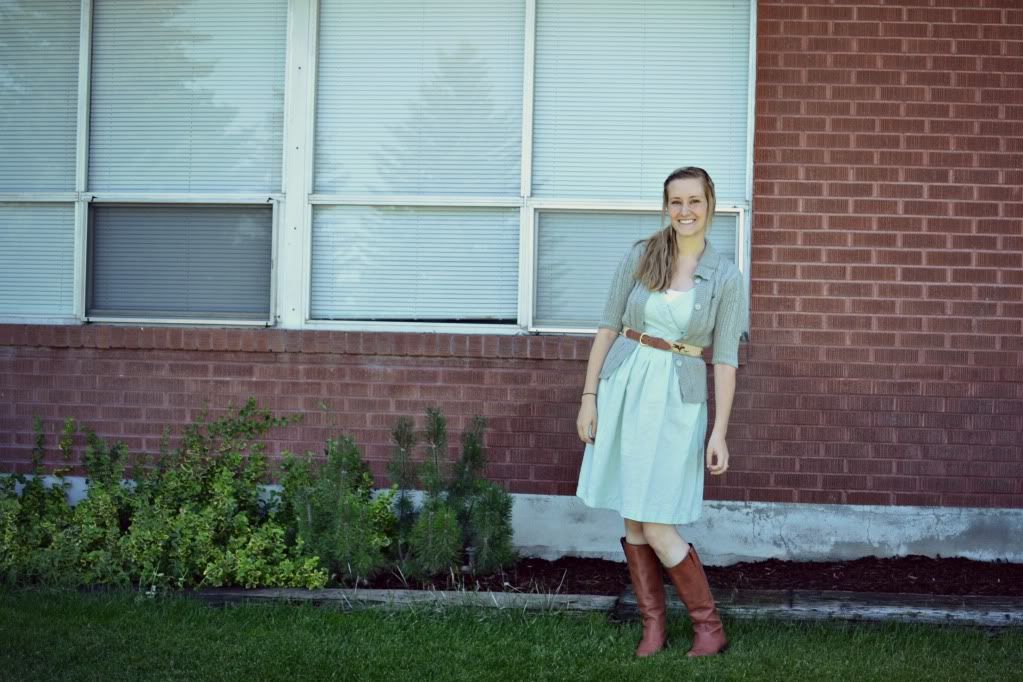 i feel like this outfit is pretty standard brandilyn-wear. boots, belt, cardigan, green. it's comfortable for me. my momma got me this dress a few years ago, and i rediscovered it while sorting out my closet the other day! it's summery and has easy access for nursing, so win-win for this season in my life.
these days:
-beach boys songs for joonybug. he's especially fond of "surfin USA."
-sourdough toast. all. the. time.
-making little booties for little feet:
-cool evening walks to get temperatures down before bedtime in our sauna apartment
-books, books, books
-baking cookies for missionary packages: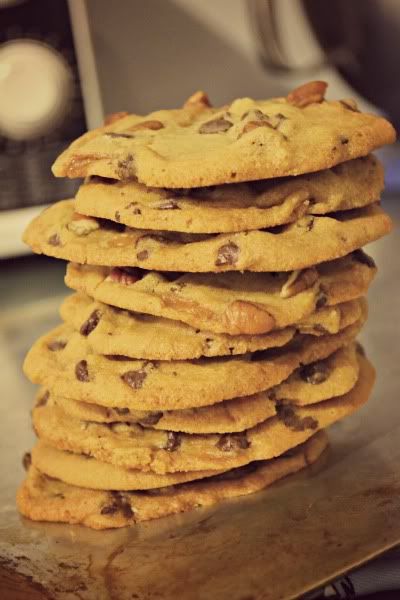 -and sweating in our apartment. no AC, temps in the 90s...jeepers. we're melting over here.