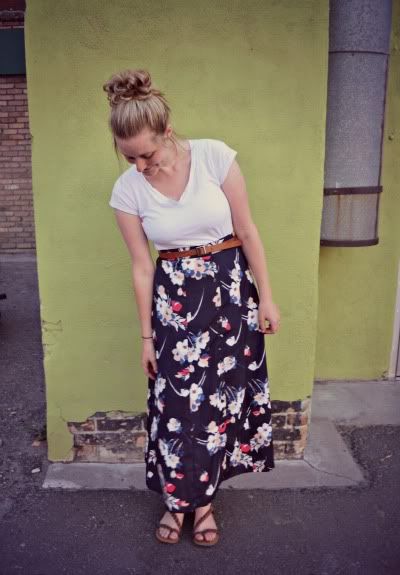 sandals: target; skirt/tee: f21; belt: panache
i wore this to sign my will...which felt very strange and grown-up. now that we have a joonbug, though, our affairs needed to be put in order! it made me insanely panicky to think about...not the dying part, the leaving my baby behind part. it's good to have it done, though. really good (said in the nacho libre voice)!
you know the plastic rings around a 6-pack of diet coke?
when i was little my mom told me to cut them into pieces because seagulls or turtles or some other helpless animal could get caught in them and die. so i still cut them up whenever i buy a 6-pack, and david laughs at me because there are no seagulls or turtles in idaho (although i see him doing it because he knows it makes me breathe a little easier). am i crazy? poor david. his wife came with so much baggage (ha).
p.s.
all of the comments
about parenting really helped me feel better! thanks, you guys. if attachment parenting is what feels right to me, it's what i'm gonna do...and ain't nobody gonna stop me!
(it's really unnatural for me to use words like "gonna" and "ain't" and i dont' do it in real life. just so you know.)