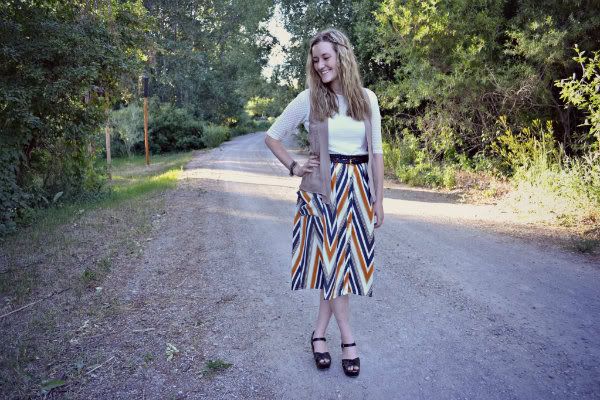 heels: target, skirt: c/o sugarlips; belt/top: panache; vest: buckle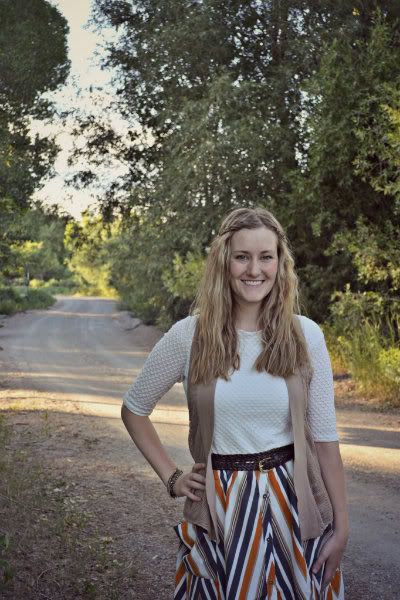 currently:
loving
: my
new skirt
from sugarlips! i got three compliments on it in the first 10 minutes i had it on, and only one was from david. skirt success right there.
reading: me talk pretty one day...again. whenever i don't know what to read, i go back and re-read my favorite essays (most especially "you can't kill the rooster." that one always has me laughing until literal tears come out of my face).
watching: grey's anatomy, as per kate's recommendation. i'm a little bit hooked, which makes me feel a little bit lame...but it's so intriguing! and i started at the beginning, so the big cell phones and slightly outdated clothing make me laugh.
anticipating: more, more, more barbecue this summer! i swear everything david grills turns to gold. steak, portobellos, asparagus...the man is the master of the grill. for sure.
listening to: musique pop de paris, a french pop cd my mom found in starbuck's and got me for my birthday. joons LOVES "le lion est mort ce soir" (the lion sleeps tonight) and does a big gummy grin every time i sing it to him.
planning: a baaaaby blessing for this guy: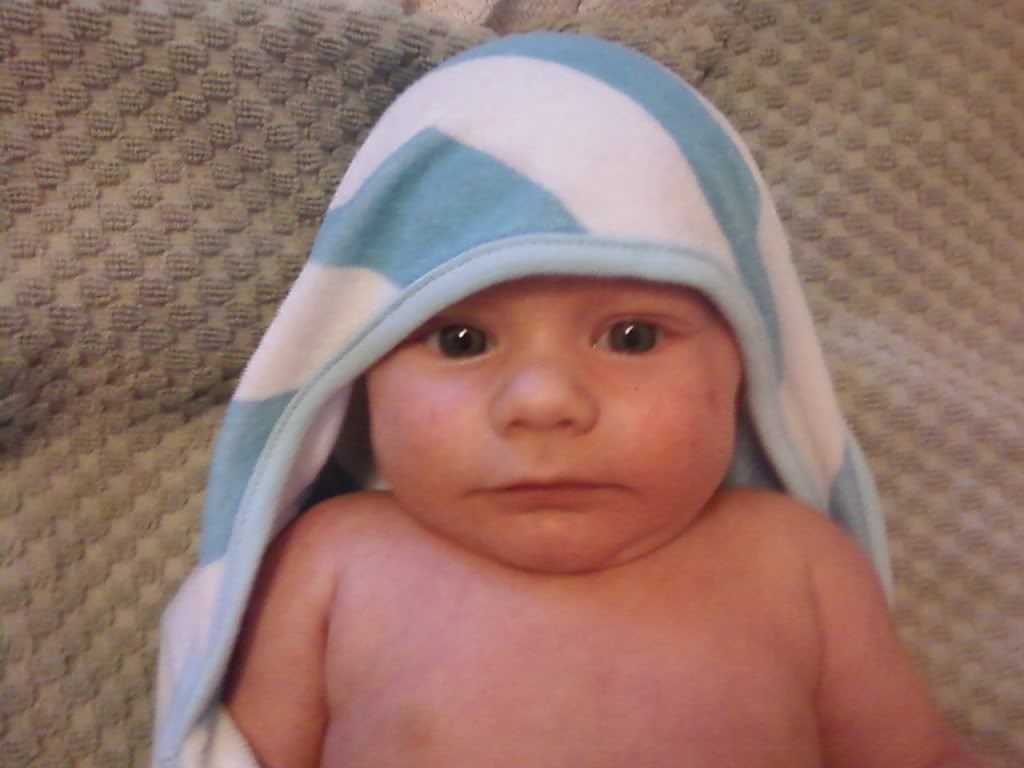 (i'll take any excuse to include a picture of my homeboy)
working on: cooking better meals for david and i. when i don't plan, we end up eating crap (not literally).
wishing: we had AC. it was freaking hot last week. joony and i spent the majority of the weekend in our underwears.