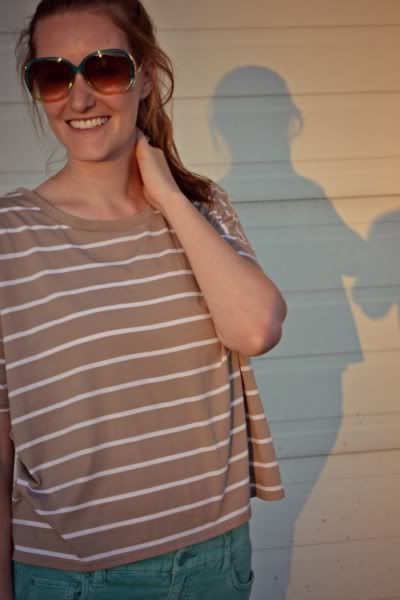 Loving: the lemon teasecake recipe my momma sent me! it has a millet-based filling that is so tasty, and it's healthy enough to eat for breakfast. we topped it with blueberries and all was good in our world.
Reading:
shantaram - i'm having a hard time getting into it so far! i'm going to keep going, though, because i've heard such incredible reviews of it. i'm also like the 20th person in line at the library for bringing up bebe...someday i will read it.
Watching:
not the olympics...we don't have tv, which makes twitter annoying right now because i'm so out of the loop.
Thinking about:
giving joonybug a bottle (
expressed boobmilk, not formula
) every once in a while. never done it before, don't really know how to go about it, still not sure if i even want to. i love nursing...it's probably my favorite part of being mom! anyways, any tips from those of you who have been there, done that?
Anticipating:
august! it's going to be an awesome month. an anniversary, visits from the best people, a baby blessing. yes, yes, and yes. i swear july slipped right through my fingers.
Listening to:
david's sitting next to me watching motocross videos on youtube, junior's snoring, our fan is whirring, and there's a huge dance party winding down on main street.
Working on:
this here blog, a surprise for david, and meal planning for the week. the allergies we're working with in this home make finding good recipes quite the scavenger hunt. i also put a big ol' jewelry shipment out in the store and it felt goood.
Wishing:
we had air conditioner...which is probably repetitive, but i swear i never get a break from being uncomfortably hot. except for the 10 minutes i spend in to the grocery store every now and then.