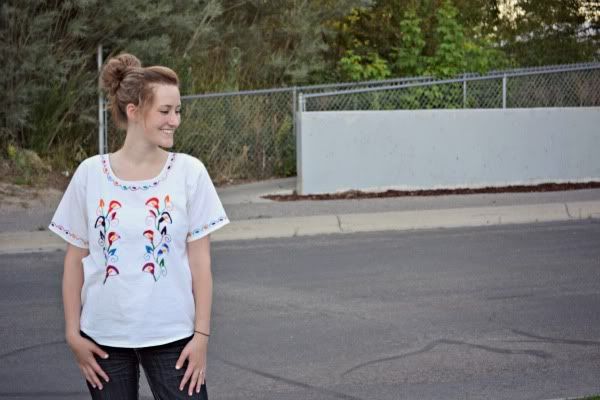 saltwater sandals; panache jeans cut & rolled; top: san diego buffalo exchange
ooh, just the scrubbiest outfit ever and an out-of-focus face!
david and i headed to idaho falls on saturday night for a little chick-fil-a nugget action
...and a little target toaster oven action. it's our anniversary this week and, as david said, "nothing says 'i love you' like a toaster oven." we were going to get a fancy one, but they had a perfectly decent one on sale for $16! not only are we romantic, we're thrifty! and we're completely happy with the purchase.
in more exciting turns of events, my bff shpitty was in town for like one day! ooooh it was good to see her. we both said that when we pictured our reunion, it consisted of us admiring how long each other's hair had gotten and that, my friends, is exactly what it was. she's my best friend because we're equally self-absorbed, you know? anyways, i took some pictures with my cell phone this weekend: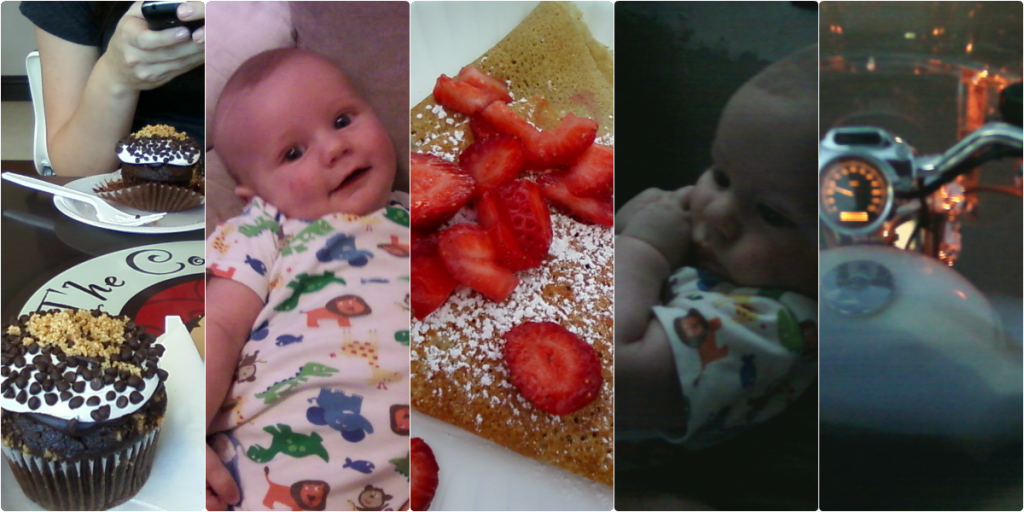 s'mores cupcakes (it's tradition), a happy joonface, a crepe at the farmer's market (tres cultured,
amiright
?), a sick joony cuddling on pop's lap, and a motorcycle ride around the block. babies, food, and motorcycles...i'd say that adequately represents my life right now. this is fascinating stuff, i know.