HAPPY FOURTH OF JULY!
i love the fourth of july because my flamingo gets to wear his uncle sam outfit, david gets a day off work, rexburg puts on a 5-minute firework show, and i'm making peach pie and sonic-style strawberry limeades.
a good time should be had by all.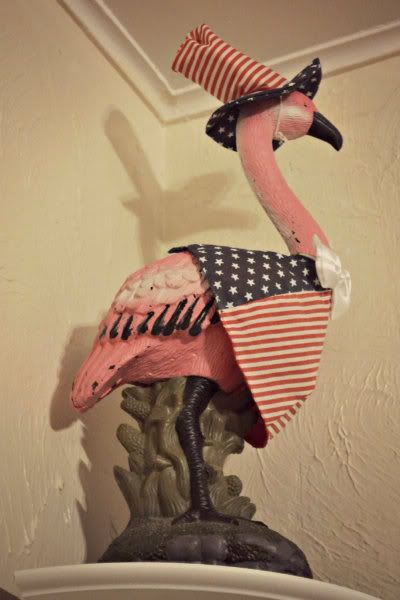 true story about my flamingo: i lost his bag full of seasonal outfits this time last year and i was all worked up about it. he didn't get to wear his witch halloween costume, his pilgrim suit, his santa claus hat, or his leprechaun get up. what a drag. then, a few weeks ago, i found that blessed bag of flamingo clothes!
that story was not nearly as climactic on my blog as it was in real life.
anyways, i hope all of my american readers have an awesome, patriotic day. and i hope that all of my non-american readers have a fantastic wednesday.