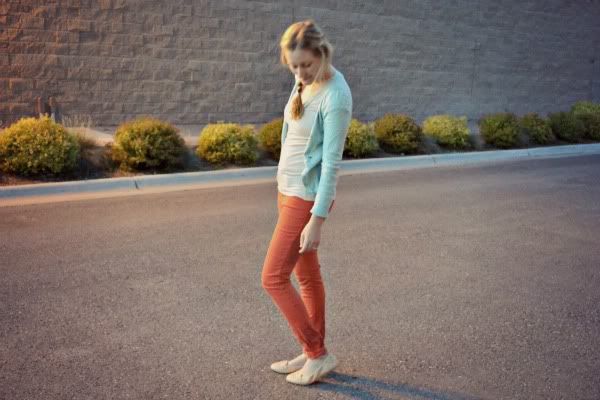 loafers: c/o wanted; pants: wet seal; tee: sarah swapped; cardi: h&m
outfit pictures at dusk = blur face
this is probably the most comfortable shirt i own, but it is pretty close to my skin tone. i hope at first glance you didn't think i was going topless...this isn't one of those* extreme topless fashion blogs, okay? the closest i get to that is nursing in public, which just isn't that scandalous.
right before this outfit picture was taken, this happened:
which is just the best. if you're sick of seeing these two on my blog, i don't know what to tell ya.
one curious thing about joonbug's face: it causes the doofiest faces to be made, even in public. anything to get that guy to crack a smile, you know? i ended up singing "i told the witch doctor that i'm in love with you..." in the middle of the grocery store the other night. joons loves the "oo-ee-oo-ah-ah" part.
sometimes you just gotta act a fool.
*i don't actually know if this is a thing. i'm not sure that i care to know, either.