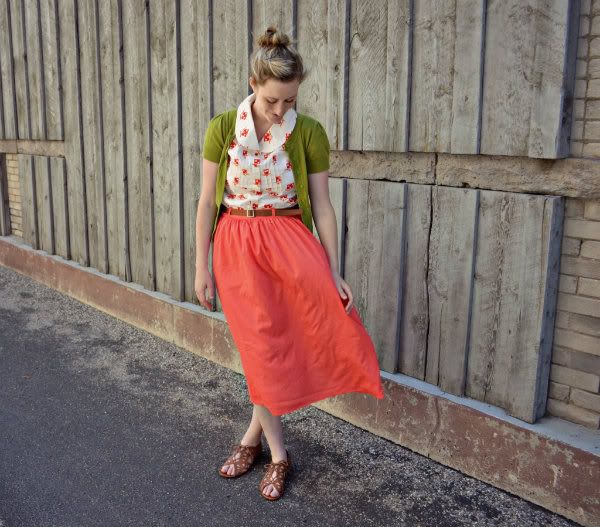 sandals: kmart; skirt/top: panache; cardi: nordstrom (2007?)
i felt like a watermelon in this get-up! that's
not a bad thing to feel like in july, though.
i bought a 5 lb. tray of sliced watermelon on monday and it tasted funky on tuesday, which feels like a real rip off if you ask me. i'm pretty picky about food sell-by and eat-by dates. i won't touch anything that's past the date on the box, which drives david bananas. i also don't eat leftovers. they always look gross after sitting in the fridge for a couple days, or even just overnight. oh, and i've never had cold pizza.
so, there's a collection of facts you didn't know you didn't know about me. what a fun sexy time for you.*
*george michael bluth, anyone? ...anyone? yeah, i'm gonna need a leather jacket for when i'm on my hog and need to go into a controlled slide.