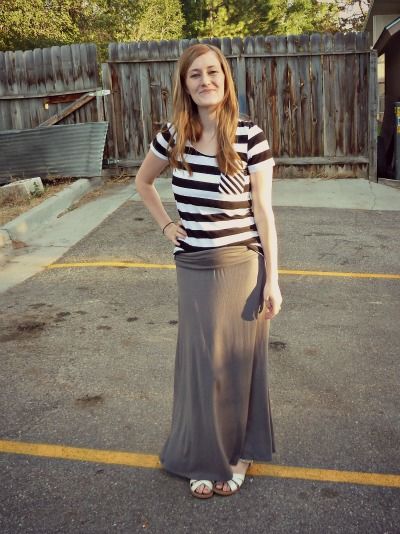 saltwater sandals; target skirt; panache tee
here's a "what's in my bag?" type of thing. i've done this before with my school backpack and my big old purse, so i thought it was appropriate to do one for my current bag situation: a diaper bag.
there's a long story behind how i ended up with this bag. it includes a package delivered to my door which was not for me and a saved shopping budget and much deliberation. i love this bag. l-o-v-e it.
1. extra tee shirt/onesie - because spit up happens. a lot. (my tee shirt is from little treetops! win one
here
)
2. nursing pads (i prefer
these ones
) and plastic bags for messy situations.
3. diapers and wipes, duh. not pictured: changing pad.
4. joony's favorite toys - he adores that green froggy. like he giggles and smiles and flirts with it.
5. gum & my little birdy pouch filed with eye drops, bobby pins, nail file, and chapstick.
6. a good book, pen, journal, and wallet. i read a lot...and make a lot of lists.
7. snacks...i am always hungry and i get grouchy when i don't eat.
8. shades, keys, inhalator, and water bottle.
so that's what's up with my dipe sack. any must-haves that i'm crazy for not keeping with me?