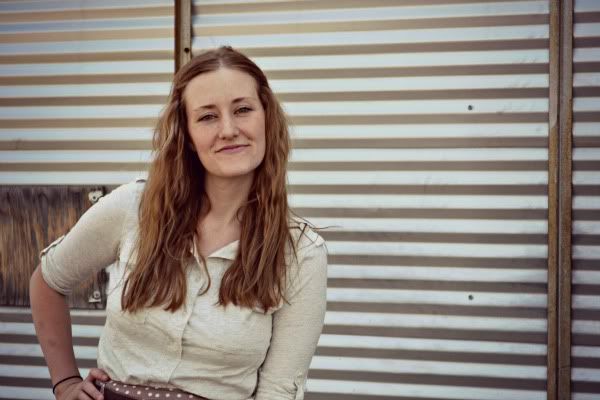 heels: target; skirt/belt: f21; button-up: panache
this weekend was so incredibly, completely good i don't even know where to begin.
my parents got into little rexy on thursday night because it was joony's blessing weekend and the fun started right away. my mom taught yoga class in the park for
kate
and i on both friday and saturday mornings, which felt amazing on my
sore self
. i got my first (and hopefully only) sunburn of the summer on the back of my neck and flicked ants off my mat in a most un-yogic manner...woops.
i tried to get david to come to yoga in the park with us, but he refuses to ever do it again because he came with me once and someone farted. it totally grossed him out. now i spend most of my energy in classes trying not the be the one farting (jk)
(...kind of)
.
on friday we ventured into west yellowstone, stopping along the way to feed an entire box of my dad's crunch n munch to the trout in warm river. then we saw
the drowsy chaperone
, aka my favorite play to ever come to
the playmill
. i scored popcorn, fudge, AND root beer at intermission, so all my pigging out dreams came true. oh, AND i got a pair of yellowstone sweatpants for $8, so my thrifty slob dreams also came true!